Evidence
Deliver services fast and cost-effectively. Get all the evidence you need from your users in one quick, effortless and secure interaction.
How Evidence can help
Do away with needless paperwork

Reduce paperwork, phone calls and emails across services, saving you time and money. Focus on what really matters: helping your users.

Build trust, reduce risk

Evidence comes with robust data privacy, end-to-end security and fraud-proof ID verification. Users can access and export their data any time.
Available anytime, anywhere

Improve customer satisfaction. Users can access your service 24/7, anywhere, and with any device, so it's easier and faster for them.

Remind users effortlessly

You never need to chase up your users. They'll get helpful reminders automatically, at no extra cost.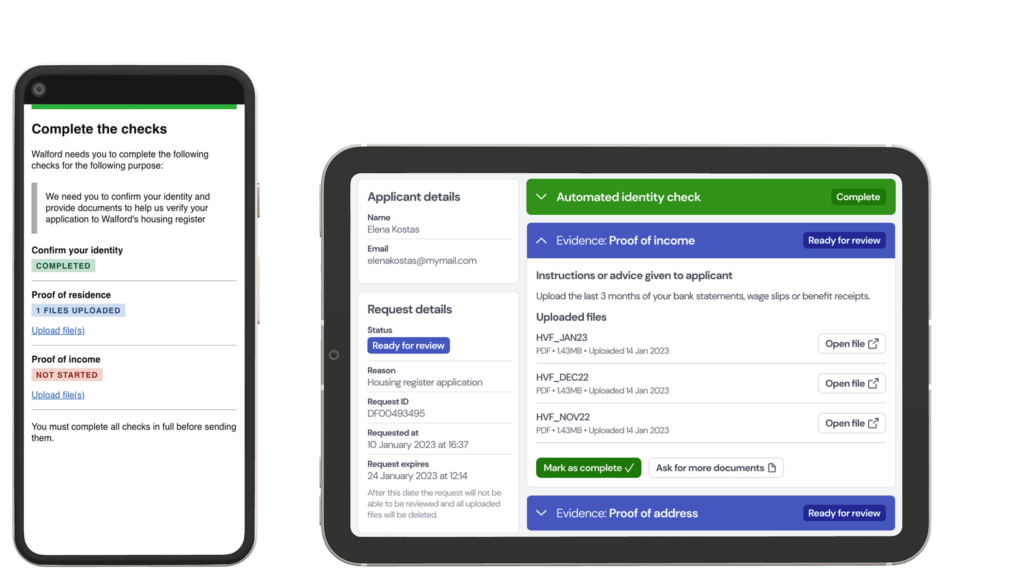 One app – many applications
Social care direct payment monitoring
Social care financial assessments
Housing applications
New employee spot checks
Taxi licence renewals
Why choose a SaaS product?
Reduce your overheads

SaaS products are the perfect choice for organisations facing increasing demands and falling budgets.

Get improvements for free

Don't worry about costly upgrades and improvements – you'll get every update on day 1, at no extra cost.
Understand costs at a glance

There are no complicated budgets or fee schedules. Plan your rollouts with simple, transparent costs.

No technology stress

We provide free technical support, through roll-out and beyond, so long as you use the product.
Watch a demo
See our Evidence product in action in this short video.
From the blog
Online housing repairs: why no login is the right fix
If you're thinking of putting in place an online housing repair service, it's time to weigh up the pros and cons of having a login.
Streamlining social care processes: 5 questions you should be asking
It's universally recognised that local authorities face increasing expectations in the face of dwindling resources. It's widely understood that improvements can be made to social care workflows. Here's my starter for 5 on the important questions that service teams should ask themselves.
LocalGovCamp 2023
Join us at LocalGovCamp 2023 to discuss digital identity in local government.
Introducing Made Tech Evidence: social care direct payment monitoring
Do you spend hours chasing service users for their information and documents? Watch a showcase of our Evidence product to see how it could help with your council's social care direct payment monitoring.
Get started
We'd love to chat about how our Evidence SaaS product could support your team's needs – with no obligations.
Get in touch today and we'll:
showcase a demo of the product in action
explore the many possible applications across your services
discuss how it can help streamline and reduce the cost of your processes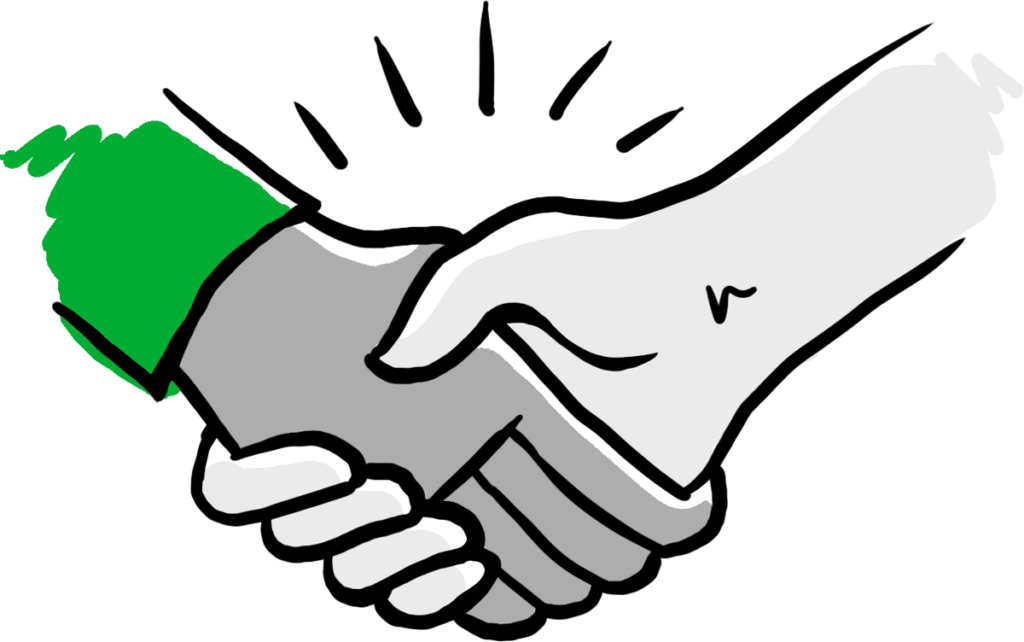 We're working on technology to make evidence collection easier for councils and service users. We'd love to show you.
Book a 1-to-1 demo