Housing Repairs
Provide an online housing repairs service that's quicker and easier for residents – and more accurate and cost-effective for you.

Housing Repairs now supports communal repairs. Tenants, leaseholders and housing officers can report communal repairs with our product.
How Housing Repairs can help
Cut your running costs

Residents can report a repair need online, 24/7, reducing reports made by phone call.

Get rid of follow-up phone calls

Residents can book a confirmed callout at a time that suits them, so there's no need to follow up on the phone.
Provide a user-friendly service

Offer a simple online service, available on any device, that takes about 4 minutes to use.

Reduce friction

Housing Repairs integrates with your systems – and your contractors' – for a seamless housing repairs service.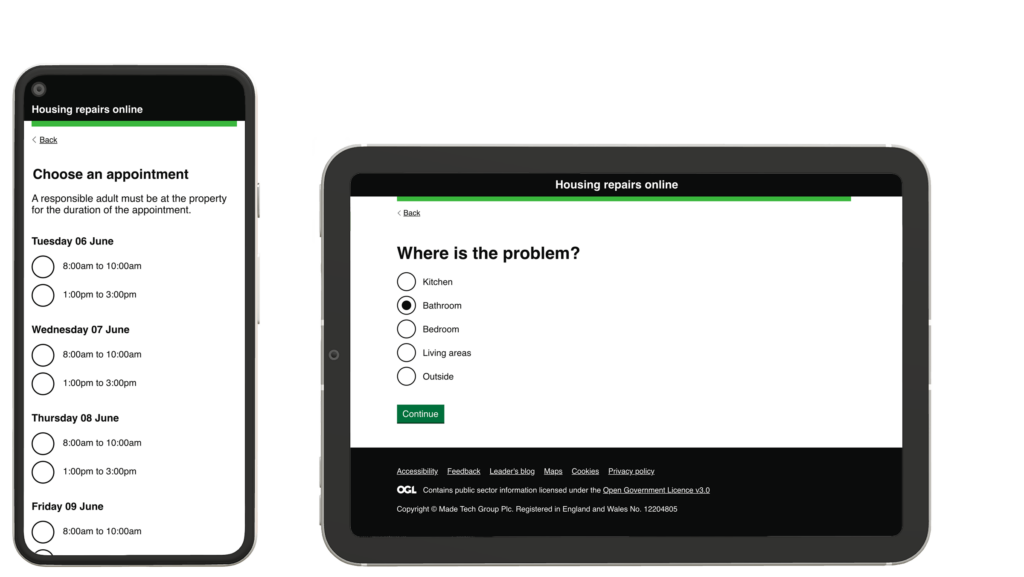 Why choose a SaaS product?
Reduce your overheads

SaaS products are the perfect choice for organisations facing increasing demands and falling budgets.

Get improvements for free

Don't worry about costly upgrades and improvements – you'll get every update on day 1, at no extra cost.
Understand costs at a glance

There are no complicated budgets or fee schedules. Plan your rollouts with simple, transparent costs.

No technology stress

We provide free technical support, through roll-out and beyond, so long as you use the product.
See more
Learn more about our Housing Repairs product in this short video.
Case study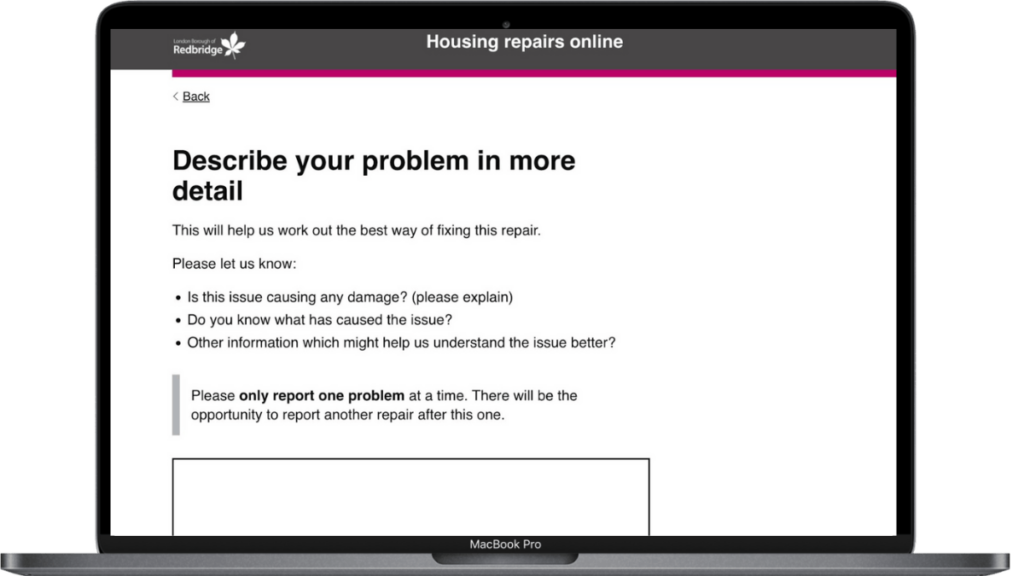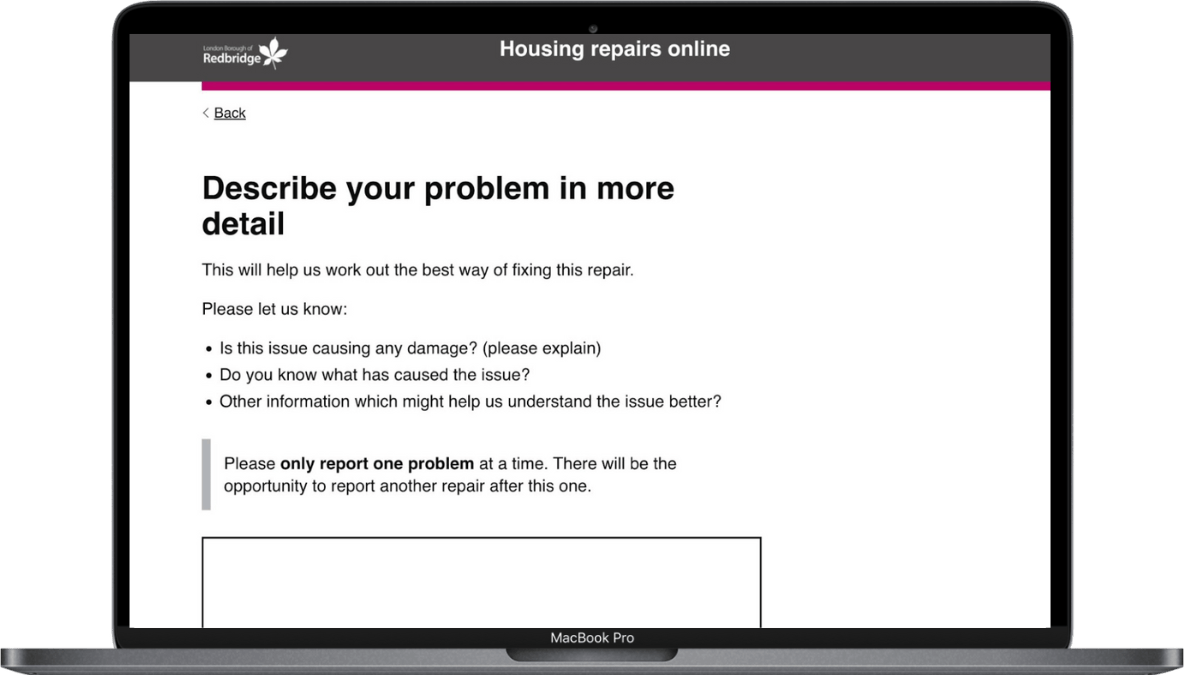 Reimagining housing repairs in the London Borough of Redbridge
Improving the way housing repairs are booked, managed and tracked with a digital SaaS product.
View all case studies
From the blog
How we're shaping our Housing Repairs product to address communal repair needs
Since releasing our Housing Repairs SaaS product in March, we've been working to extend the product's functionality. In the last few weeks we've added support for communal repairs. 
We've made a new SaaS product for residents to report housing repairs
We've built a new SaaS (software as a service) product that lets residents report their housing repair needs to their local authority. It takes about 5 minutes for a resident to use. We've built this to help local authorities all over the UK improve the housing repairs services they provide to their residents, while saving time and money at the same time.
Housing Repairs product preview
Join a live demo of our Housing Repairs product and find out how our product provides an easy and complete reporting service to housing tenants.
Exploring communal repairs: insights and opportunities
Join our webinar to hear about our discovery into communal housing repairs.
Get started
We'd love to chat about how our Housing Repairs SaaS product could support your team's needs – with no obligations.
Get in touch today and we'll:
showcase a demo of the product in action
talk you through all the features that can align with your processes
explore the ways it connects to tools you already have in place