Building a housing repairs service for easy reuse across the UK
Building a simpler, faster service to report housing repair needs using the GOV.UK Design System in the Microsoft Azure Cloud.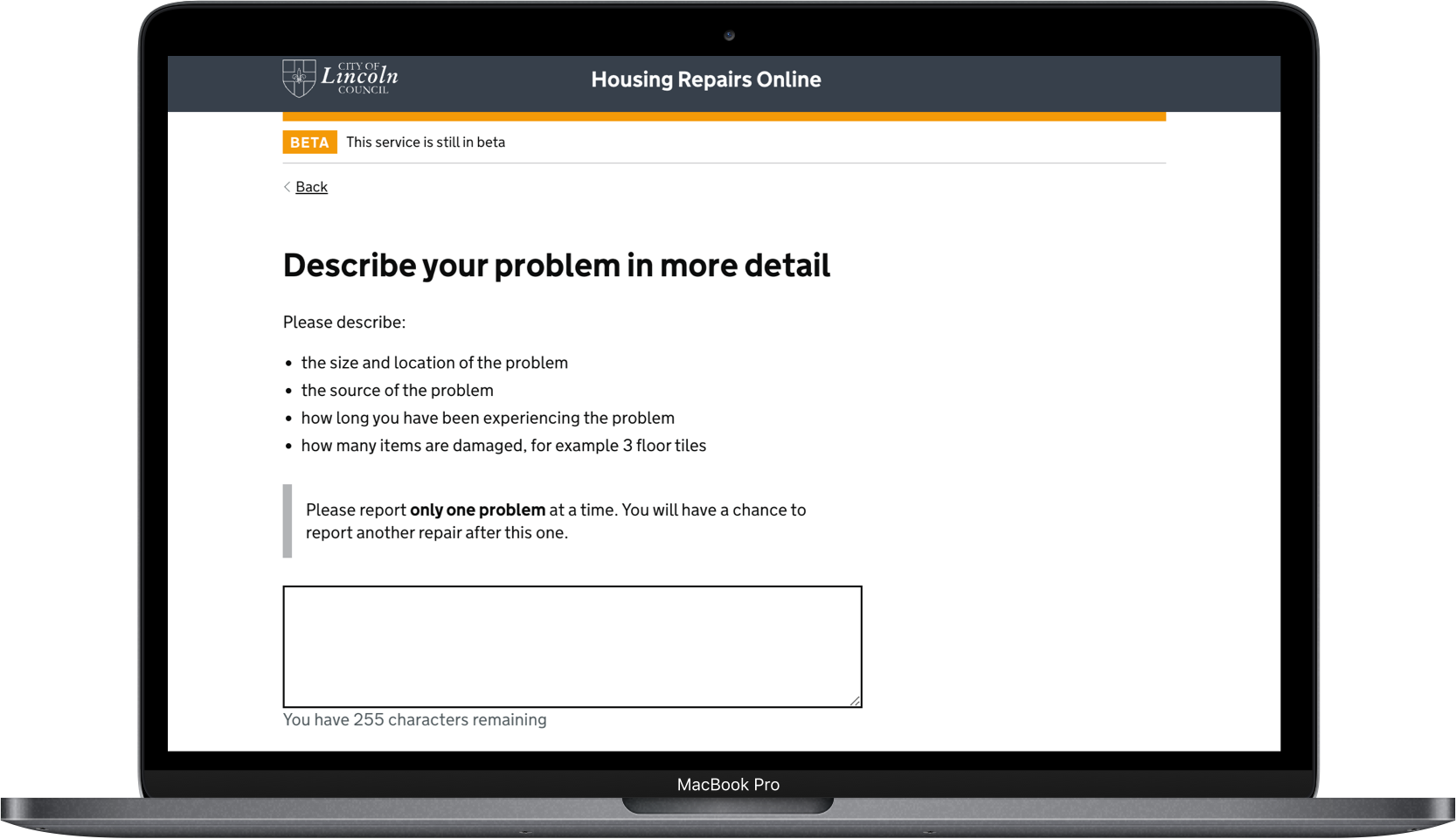 The project
Local authorities spend around £30 million answering housing repair calls every year. That cost will only rise as the UK housing stock ages. Around half of calls are follow-ups, usually from people chasing up an appointment or re-reporting a problem a previous visit didn't fix.
Working with City of Lincoln Council, Made Tech built an online service to help tenants in local authority housing accurately report their repair needs and choose a convenient appointment time. The service has been designed and built to be easy for other local authorities to reuse and adapt, and is being funded through the Local Digital Fund from the Department for Levelling Up, Housing and Communities (DLUHC).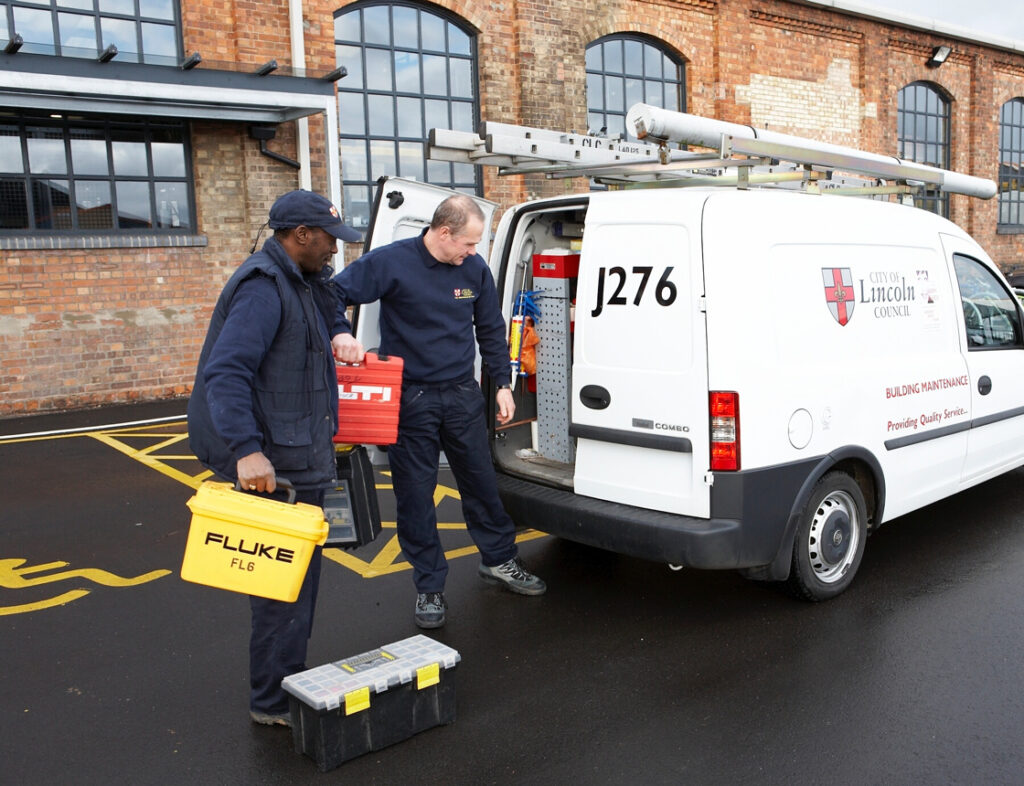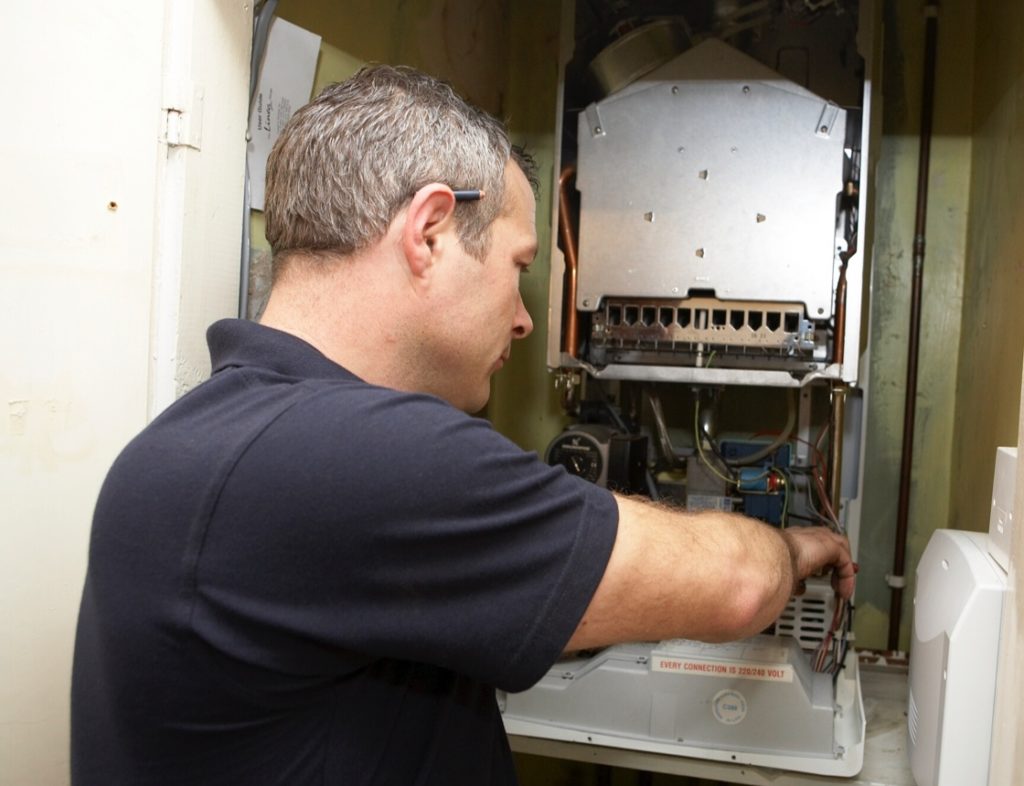 Our approach
In the first few days we built a prototype to report non-emergency repairs, mapped to "schedule of rates" codes, which are used to cost the repair and assign a trade operative.
It was vital to build a service that could be used by people with a range of accessibility needs and digital skills. So, after a round of testing with the team, we opened up the prototype for user research, which highlighted lots of ways to improve the prototype.
We removed pictures and icons from the interface and instead used simple language, as this made it easier for more people to use, and included the ability to upload a photo to help accurate reporting. We made sure people could choose half-day appointment slots, so they wouldn't have to stay home all day. The service was iteratively developed based on feedback from residents, collaborators and supporters across City of Lincoln Council and other councils, who engaged with us at our regular show and shares.
Our engineers built the service using the GOV.UK Design System within the Microsoft Azure Cloud, which can integrate with the on-prem housing management and scheduling systems. It was designed to be high-performing, scalable, and secure while using reusable resources and components wherever possible. These included GOV.UK Notify to send notifications to both council teams and residents, and open, scalable and accessible APIs. The handling of personal data was kept to a bare minimum.
All the code is published on GitHub, and the project team has worked in the open throughout the project, including the project blog.
"Thanks to the hard work of City of Lincoln Council and the Made Tech team, we've developed a new service that improves services for our tenants in Lincoln. We've put user research at the heart of the service, and I'm proud of the work the teams have done to make this service accessible to those who need it."
The results
The online service went live in May 2022. It reduces the time needed to report a repair from an average of 18 minutes by telephone to just over 3 minutes online.
The cost of handling a repair call has also been reduced from £3.12 to £1.15, saving Lincoln Council £60,000 annually, when applied across local government the saving is forecasted to be £19 million annually.
Being able to upload a photo made it much easier for local authority teams to diagnose the problem. It means repair teams can be sent equipped with the right tools and materials, so it's much more likely the problem will be fixed first time.
Working in the open has helped share our learnings and successes, and helped create interest from other local authorities. The team has gone on to work with Hackney and Newark & Sherwood District Councils to show that the service is easy to reuse. We'll be extending what the service can do, including amending or cancelling appointments, request repairs to communal areas, and extend the service to leaseholders. The service will then be ready for wide reuse all over the country.
Want to know more? Get in touch!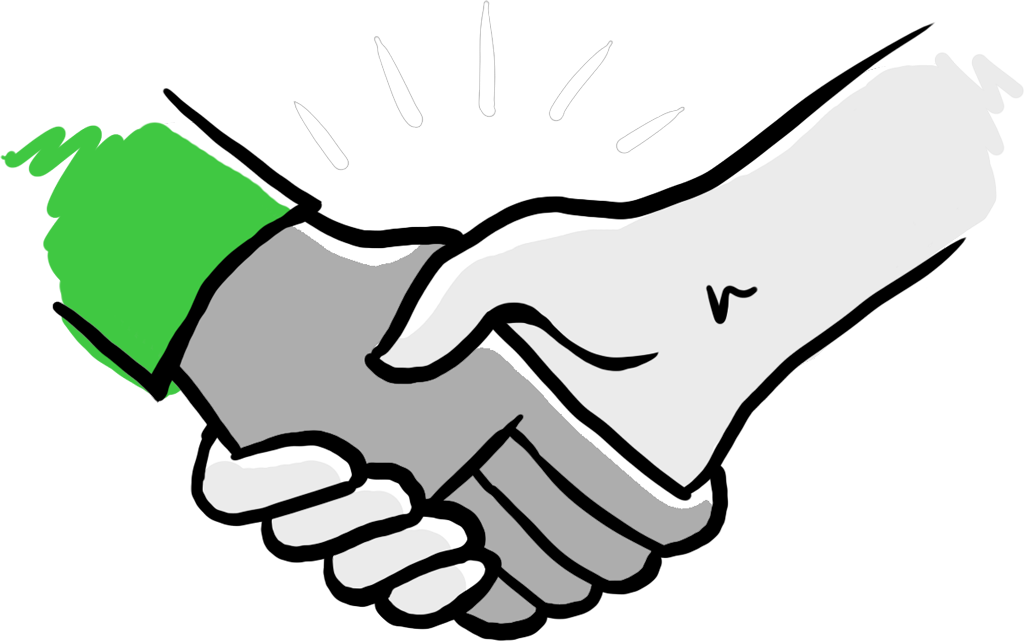 Case studies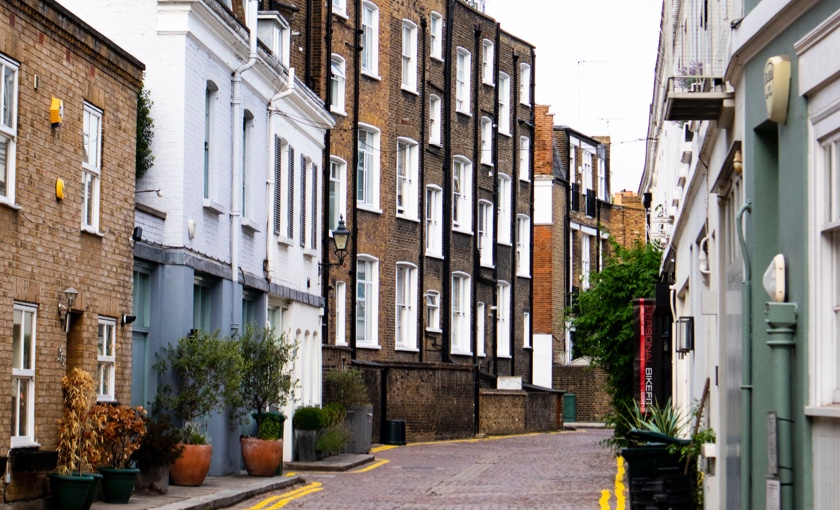 Housing needs modernisation at Hackney Council
We're helping Hackney Council to investigate and improve a range of housing needs services for staff and residents.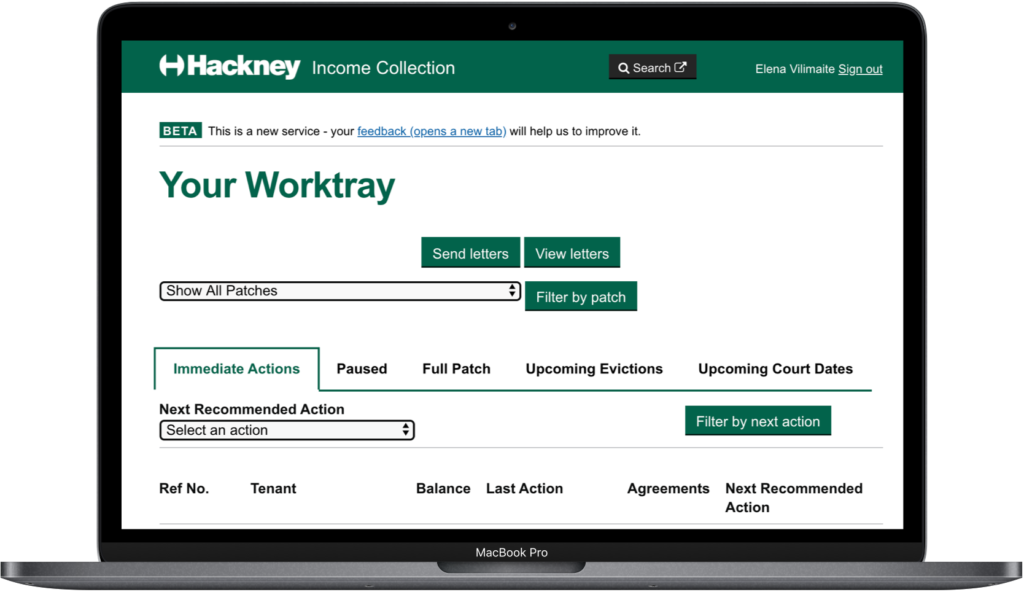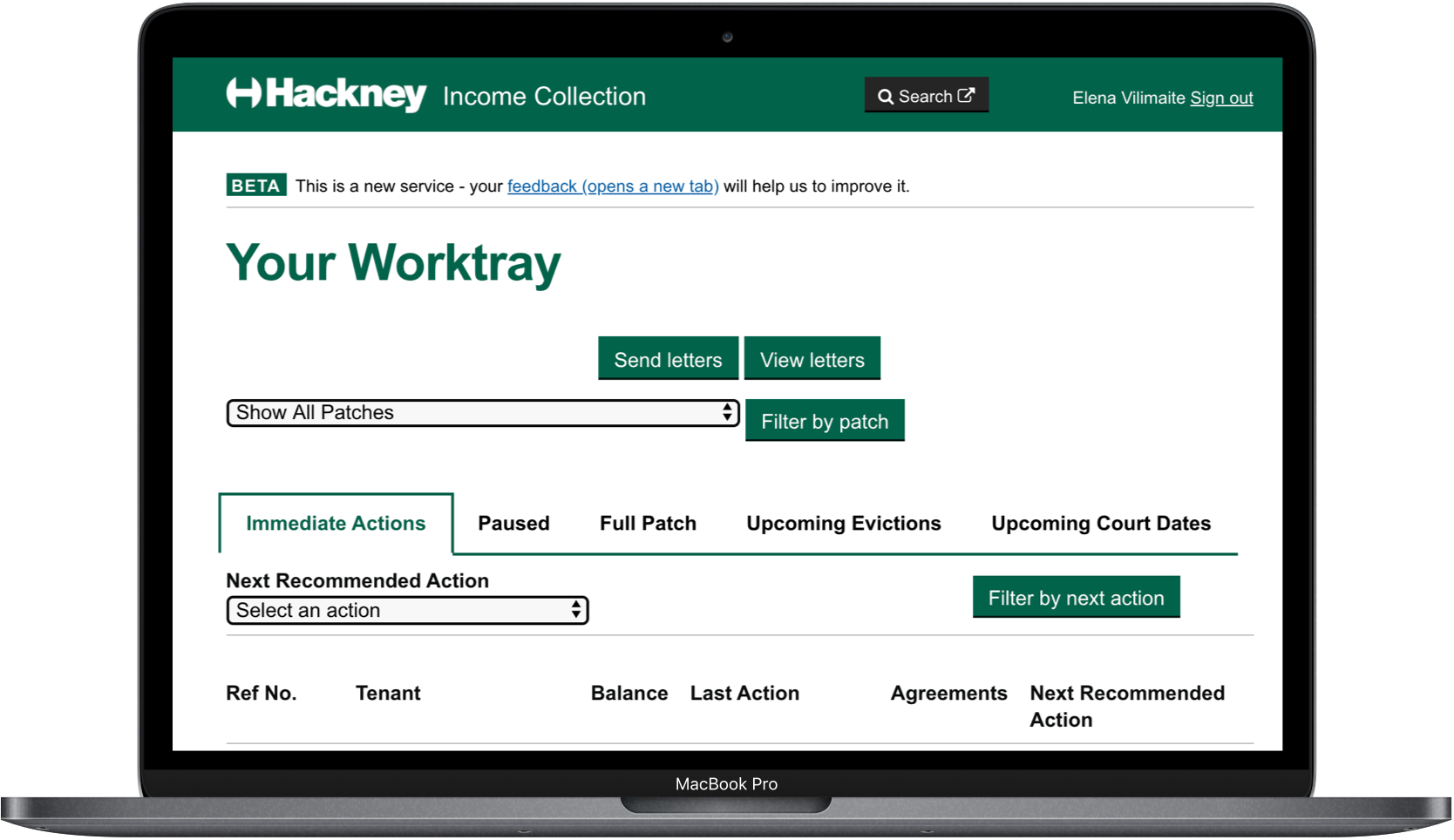 Housing income collection at Hackney Council
A digital service that increased rent collection and freed up case workers to support vulnerable residents.
View all case studies