Queer Tech Bristol is an LGBTQIA+ tech community meetup. We welcome anyone who's queer and vaguely interested in technology or works with computers in some way. As one of the organisers, I'm delighted to tell you a bit about us, what we get up to and how you can get involved.
Creating an open space
We organise free events on the third Tuesday of every month. Our meetups usually have a technical focus, but they don't always. We've covered everything from programming and collaborative coding sessions to workshops on how to give talks and grow your presentation skills. Later this month we're hosting a Pride social picnic in the park which adds a fun twist to our lineup.
The reason we started Queer Tech Bristol is that one of our organisers had moved from London and was looking for a community. They'd been to queer tech meetups in the capital but couldn't find one in Bristol. During Covid we'd also seen a lot of queer in-person spaces close, which was really concerning. We knew we needed to provide that open space for people to get together and build connections.
We're proud that we're able to provide not just an in-person space where people can make friends and feel comfortable, but also nurture a support network. That was really important to us. The great thing about Queer Tech Bristol is that we're a very open bunch as you might imagine and there's a real community feel. It's a very friendly environment and people even bring their kids along!
In between sessions, we have a pretty active WhatsApp group where we chat, provide advice and celebrate each other's successes. Members at Queer Tech Bristol genuinely care for one another and being able to provide support outside of our monthly sessions is a really important part of our community. It's something we're really pleased with.
Thank you to our sponsors
Alongside the other organisers, Harriet and Sam, I tend to do a lot of the sponsorship negotiations with potential businesses. I help find our site sponsorships and I manage our social media. I also work in a technical capacity to update our website with what's happening and promote our events. But as we're a small team we all get stuck in to help with running things.
Talking about sponsors, they're a big part of helping us make Queer Tech Bristol a welcoming space. Made Tech is a current VIP sponsor and it's been fantastic to see such an eagerness to support us from the very beginning. We're looking for other VIP sponsors to get involved too. We don't limit numbers!
Running local community get-togethers like this, it's really crucial to have some kind of support and it's just been a real help to us. Made Tech provides us with a bit of funding each month. Usually, we spend it on food and drinks for events and I'm really thankful they're flexible with how we use these contributions.
For our April event, we invited a panel of guest speakers and we saved up a couple of months' worth of sponsorship. This meant between our 2 sponsors we had enough to put on the event and we were able to pay our speakers. For a local meetup, that was huge! Being able to pay people for their time was incredibly important to us and something we wouldn't have been able to do without our sponsor's support.
Our April event was a really big highlight. We wanted to be a bit more ambitious with our session. Some of our panellists had never done any public speaking before and it was great to give them that opportunity. It all went smoothly and was exactly the kind of thing we wanted. Although we had speakers, it was very conversational and truly collaborative. In typical Queer Tech Bristol style, people even stayed behind to continue the conversation.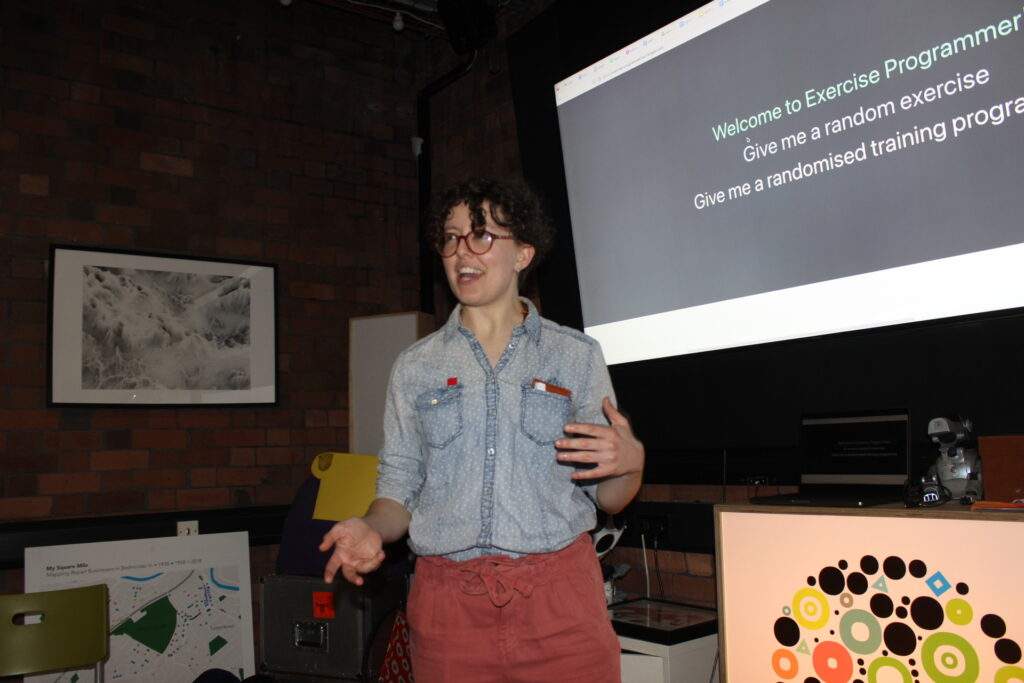 You're invited
We're very much a community and that's clear to anyone that's been to any of our sessions. It will come as no surprise that we want to create more versions of Queer Tech across the country and give queer folks safe spaces to network and make connections.
I'd like to end this post with an invitation. If anybody out there is reading and wants to get involved, please reach out. It can be as simple as sharing something from our social channels or getting more involved, like supporting our event strategy. And we always welcome those who'd like to give a talk or run a session: get in touch and let's chat!
Ultimately Queer Tech Bristol is a community meetup, and we will always be shaped and directed by our members.
About the Author