Accelerating discovery in public sector digital service delivery
In the public sector, where budgets, resources, and deadlines are often tight, delivering new user-focused digital services that respond to the evolving needs of citizens and deliver value quickly is critical.

Accelerating your discovery phase is central to this goal. In this short guide, we explain why accelerated discovery is critical to improving digital service delivery in your organisation. You will learn:
What it means to accelerate discovery
The benefits to this approach
3 key enablers to accelerating discovery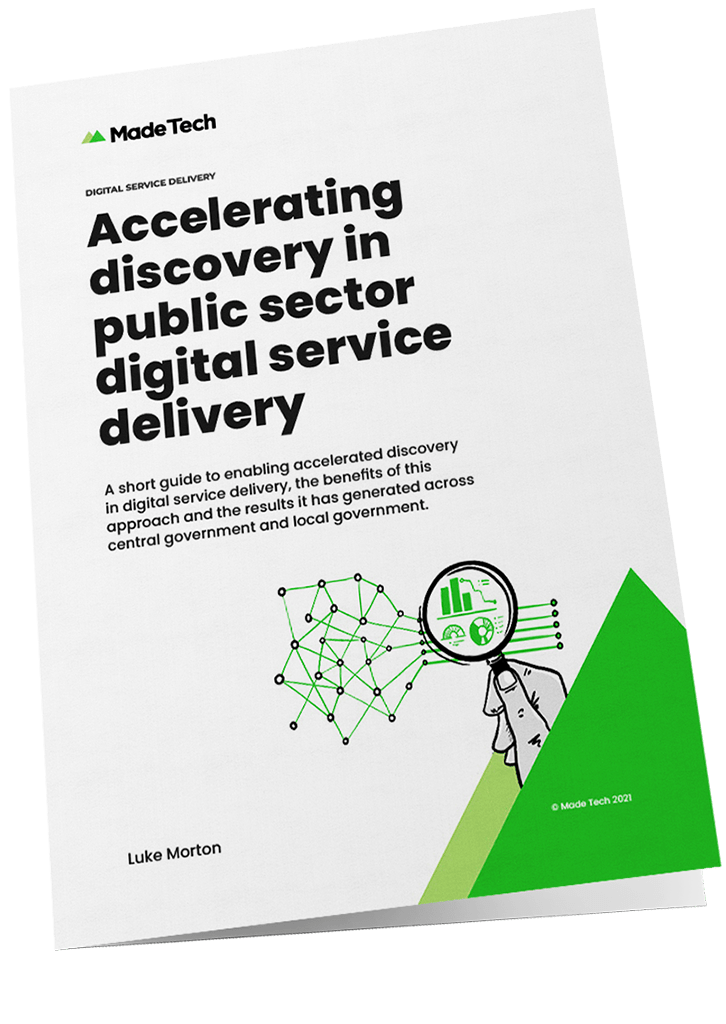 Thanks for registering your interest in our whitepaper.
You'll shortly receive an email with a download link.
In the meantime: