Delivering a nationwide job vacancies service for the DfE
We helped the Department for Education (DfE) save millions with a service that enables schools to advertise teaching vacancies and teachers to find new roles.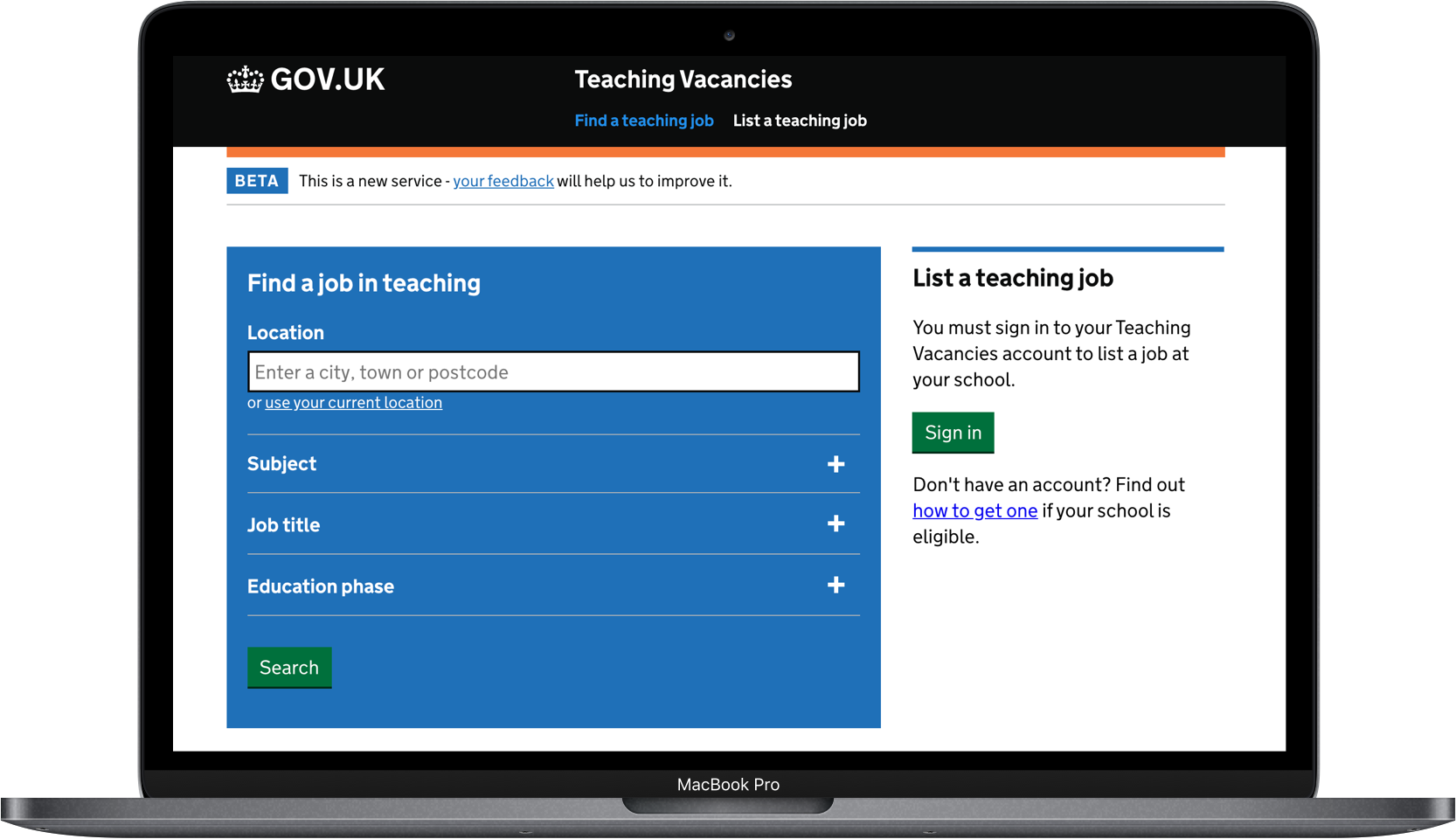 The project
In England, £75 million was being spent every year by schools advertising their teaching vacancies. There were different processes across the country and jobs were advertised on a variety of websites. The Department for Education (DfE) wanted a new service that allowed schools to list jobs for free and teachers to access a nationwide list of all available roles.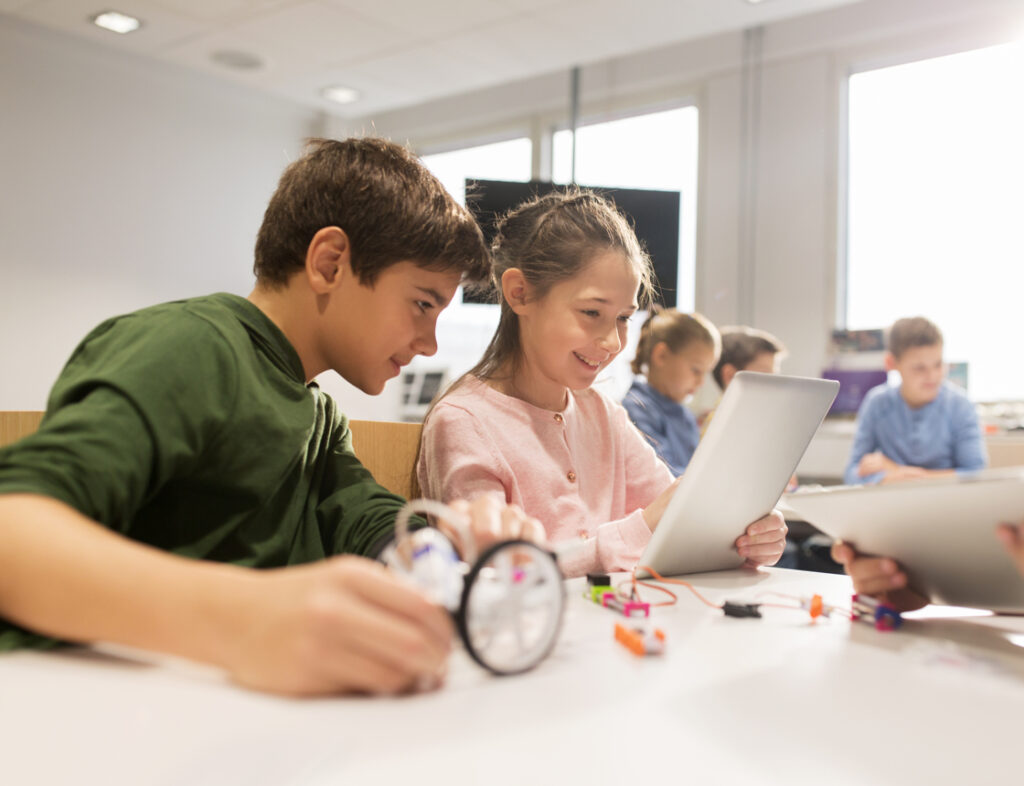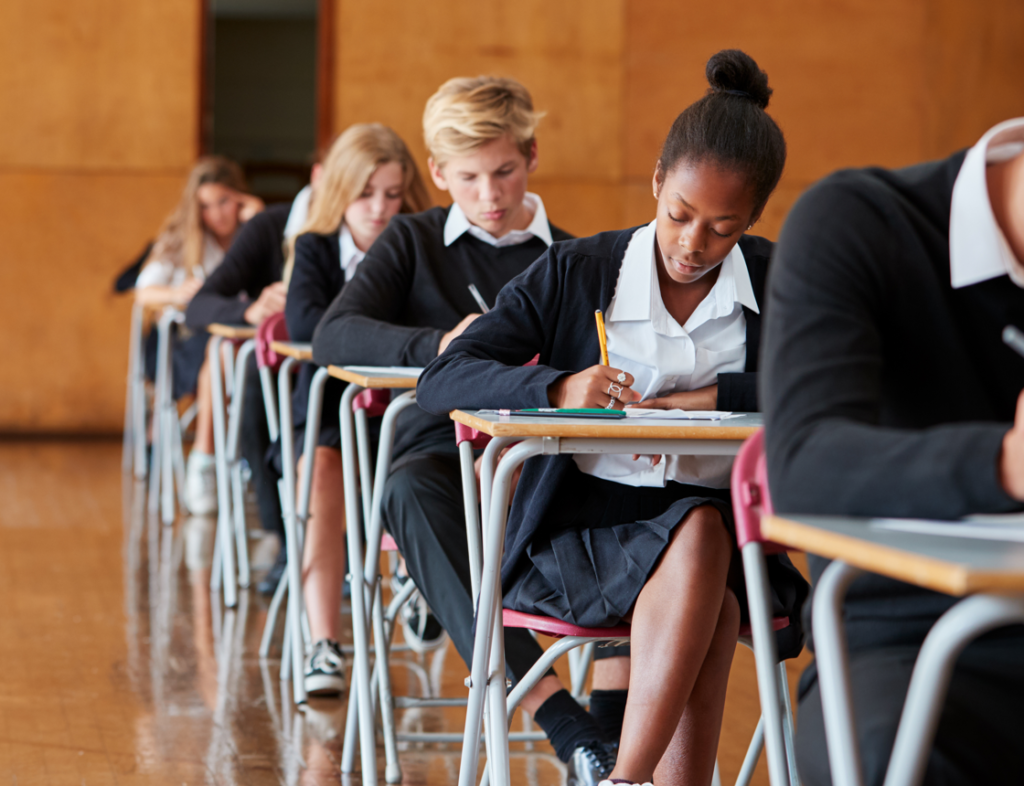 Our approach
Having developed a beta version of the service, DfE asked us to help iteratively improve the service and increase its uptake amongst schools and teachers. This meant we had to establish mixed teams of Made Tech engineers, Civil Service participants and other suppliers working to deliver an official government service that let schools post and people to apply for teaching jobs.
We delivered a fully accessible publishing tool that allowed job listings to match the open source Job Posting Standard and to be found via Google and Indeed. Users are able to search by region and by current location. Furthermore, we performed a seamless switch between a bespoke authorisation system and DfE Sign-In, the identity and access management tool.
"It's the best ever service that I've found. But I wasn't aware about this service before, It's much better than the other well-known websites out there. And it's got over 900 jobs, it's a lot."
The results
We delivered a national vacancies service that is a single trusted source for teacher vacancies across the entire country, saving schools huge amounts on advertising and making it easier to recruit staff. 8,000 schools are now using the service with 1,000 jobs listed. In Cambridgeshire, 100% of schools are signed up.
Delivery of a national teacher vacancies service
Schools can post jobs for free
Teachers can see all jobs in one place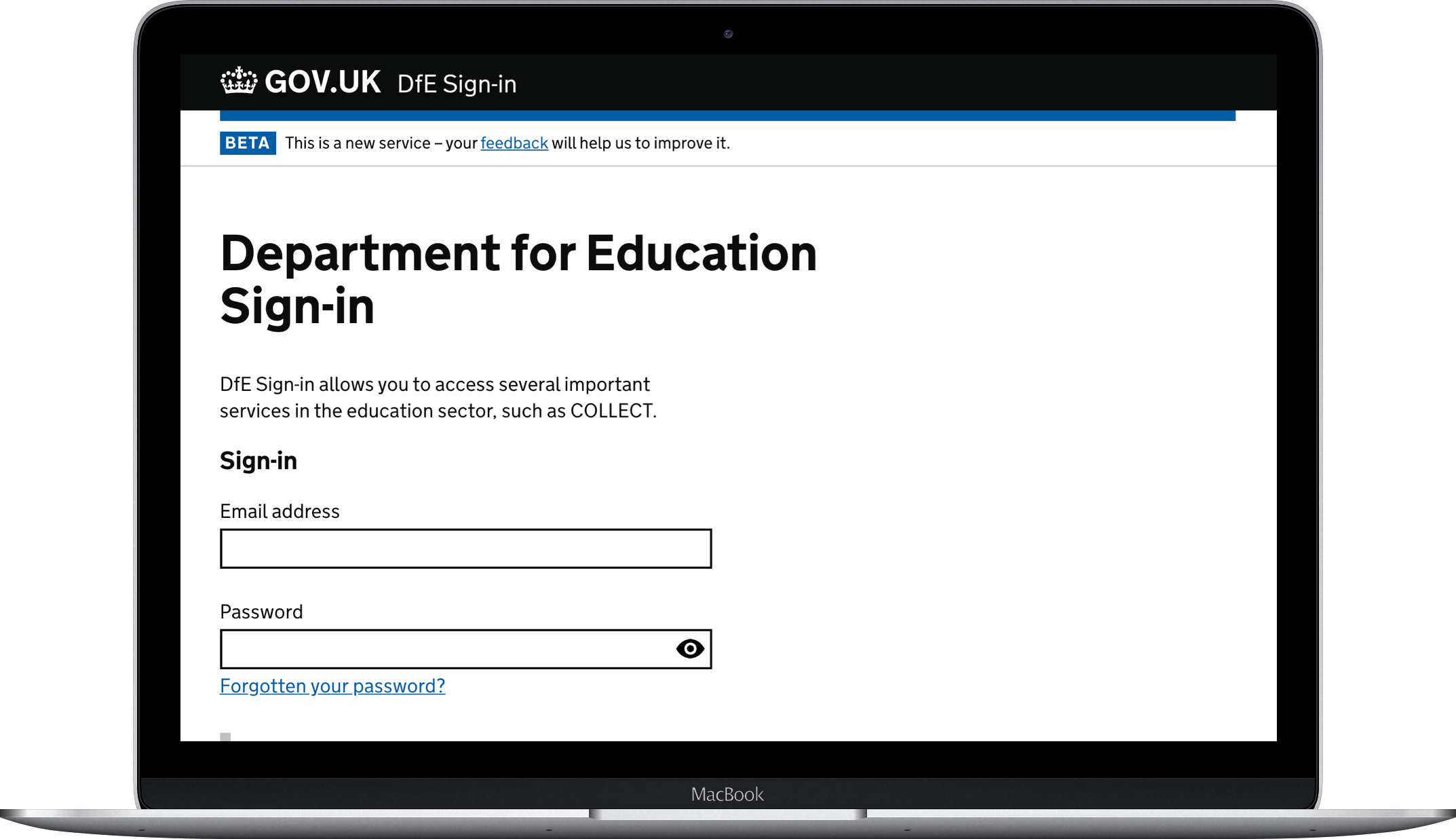 The results
8,000 schools are using the service
Jobs can be found on Google and Indeed
Service adopted 'DfE sign-in' tool
Want to know more? Get in touch!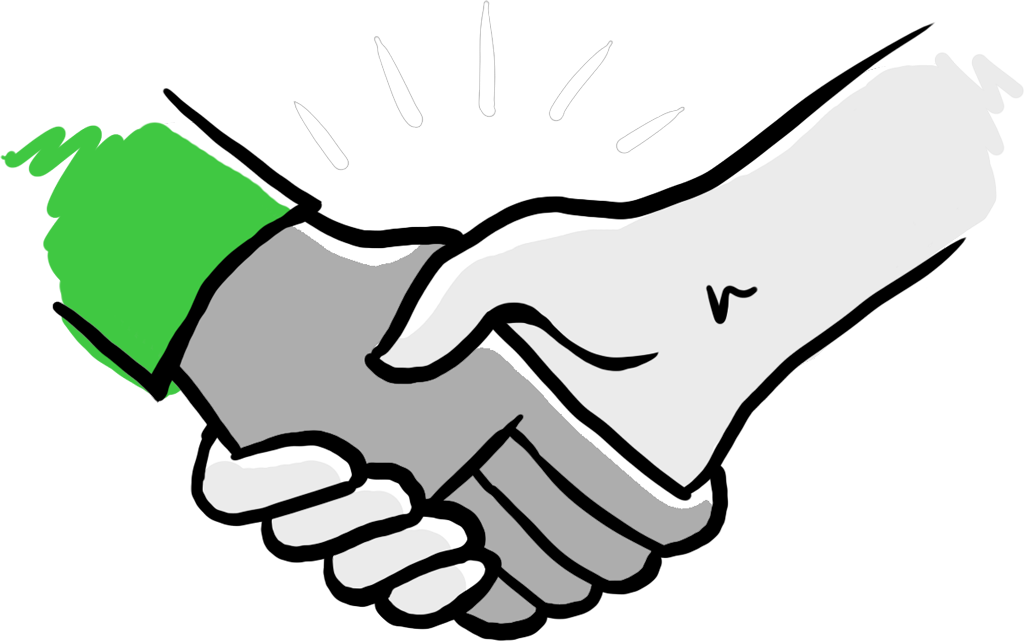 Case studies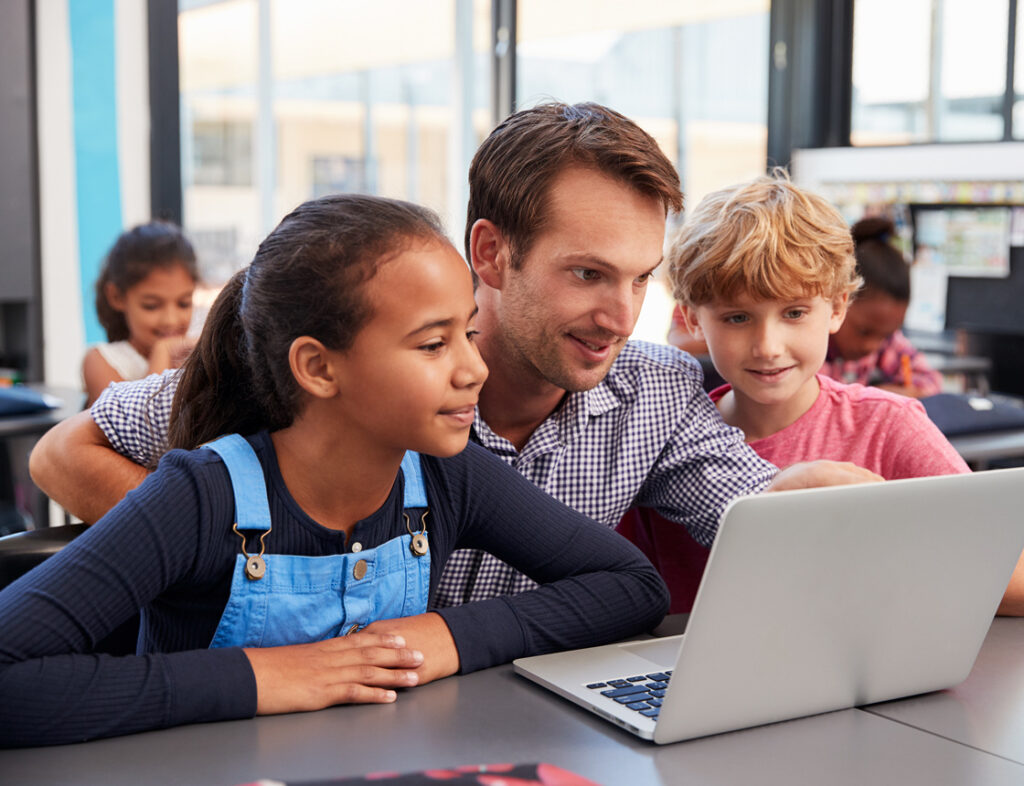 Helping graduates into teacher training for the Department for Education
We delivered a new digital service that enables graduates to find and apply for teacher training courses.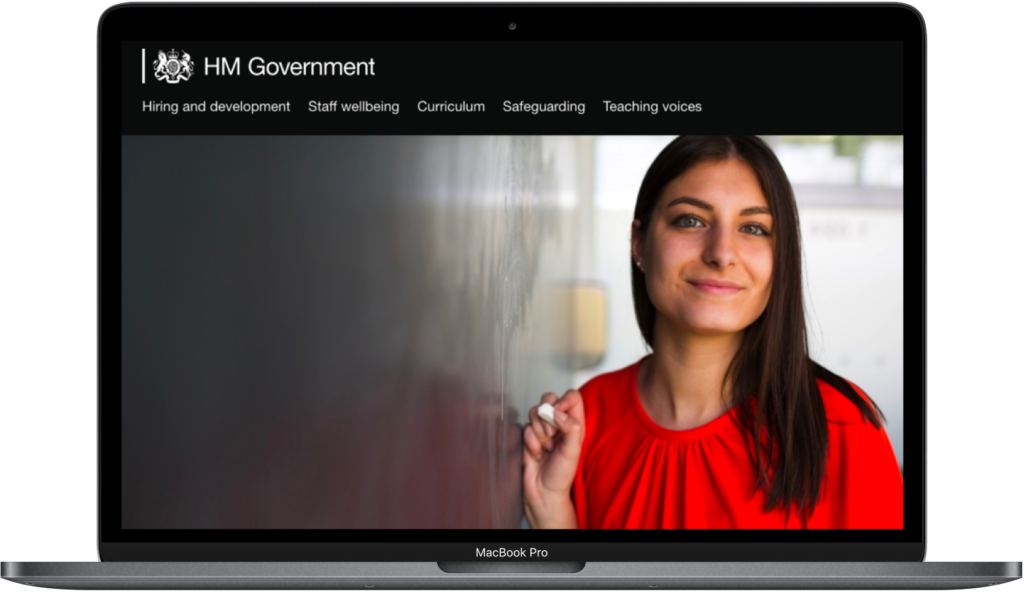 Developing a single place for digital services at the DfE
We delivered a prototype website that was used to research school leaders' needs and recommended a strategy for its future development.
View all case studies