Digi­tal Serv­ice Delivery
We support you at every point in the delivery lifecycle, from discovery through alpha and beta to running live services.
The right
experi­ence
We have a proven track record of helping public sector organisations to deliver user-centric digital services.
Light­weight discovery & alpha
In the discovery stage, we work with you to understand the problems you face. Then we look at the approaches needed to help you solve them.
Our aim is to help you:
Clarify the problem you're solving
Find the users who need your product or service
Understand what drives their behaviour
In the alpha stage, we build prototypes and test solutions to the problems we learned about during discovery.
Our approach
Inception workshops
User research
Playback sessions
Roadmapping workshops
Data & tech analysis
Co-design workshops
Solution hypothesis
Testing prototypes
Business case
"Made Tech are one of the top two delivery teams in GDS. GovWifi is one of our crown jewels. It's fantastic."
Beta MVP & live service
Our beta MVP and live service follows on from the user research and testing of user needs that happens in the lightweight discovery and alpha. This stage is all about delivery, moving fast to build production-like capability and provide services to users.
Part of the beta process involves creating a minimum viable product (MVP). This is based either on a reduced feature set or on a reduced audience. We use this method to reduce your risk and produce a service that is fit for purpose.
Once your service is live, we don't just leave you to it. As the service matures, we practise continual validation and user testing, to keep improving performance and meet your users' needs.
Lightweight Discovery & Alpha
Beta MVP
Beta MVP & Live Service
We're a trusted supplier to a wide
range of public sector organisations.
Delivering GovWifi for the Government Digital Service
We turned a beta product into a secure and scalable solution that supports 200,000 active weekly users.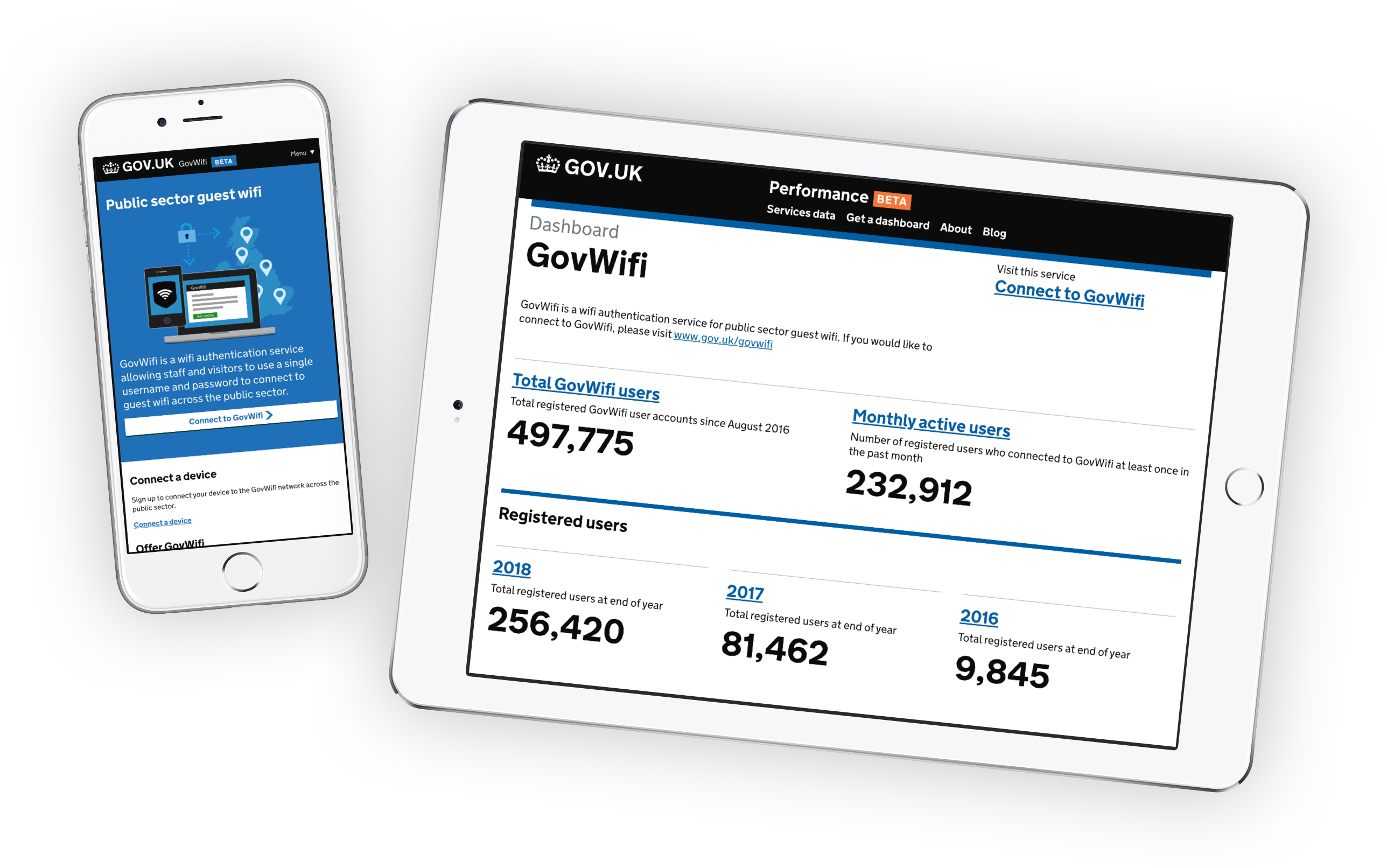 Rapid Digital Service Delivery at Ministry of Justice
In just six weeks, we delivered a No10 priority that helps grieving families.