Scaling pioneering research with NHS Blood and Transplant during Covid-19
Using automation to help NHS Blood and Transplant scale up its plasma donation as part of the National "RECOVERY" clinical trial during the Covid-19 pandemic.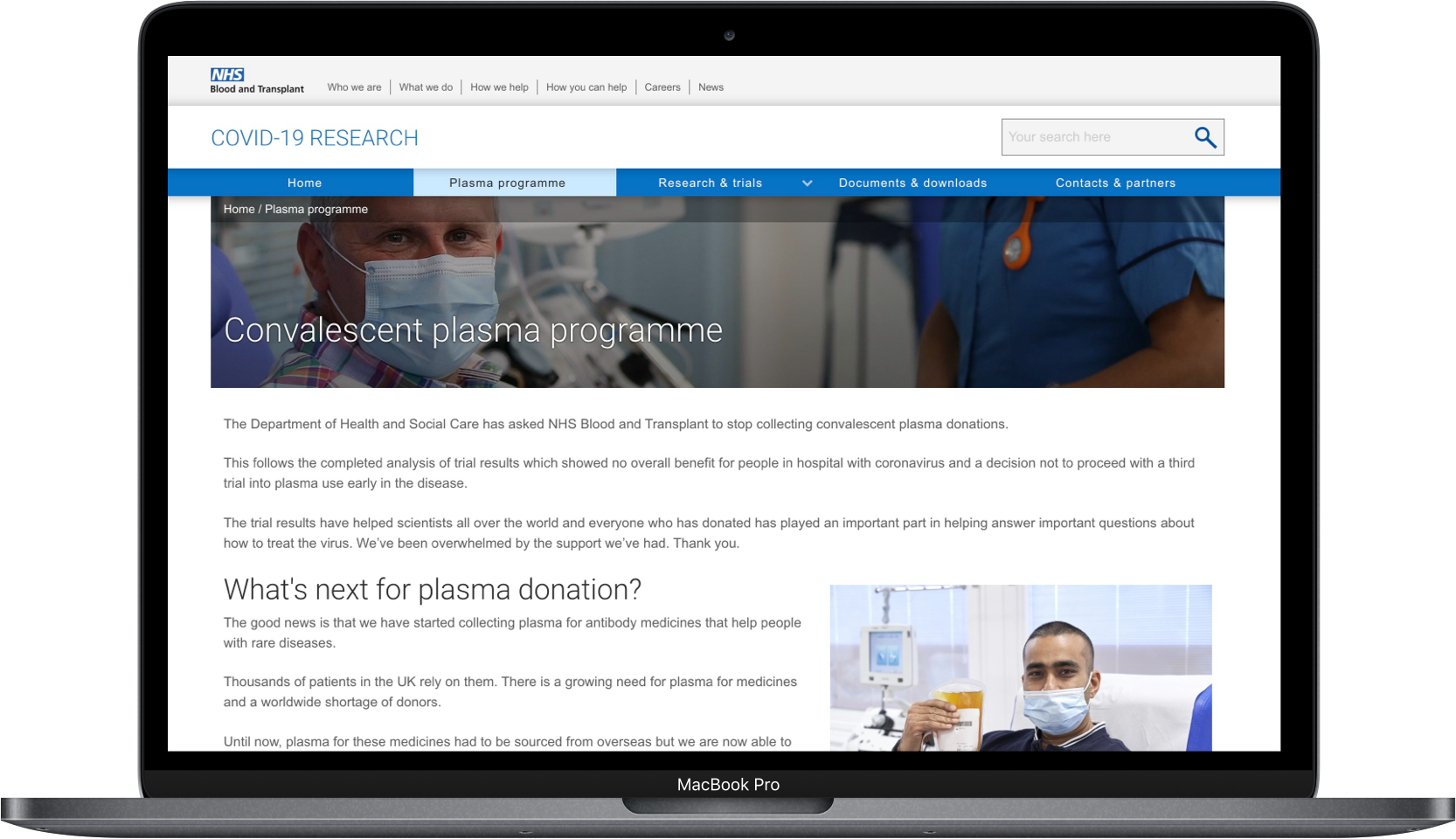 The project
NHS Blood and Transplant (NHSBT) provides a service to the NHS to handle blood donation and organ donation. From public encouragement and donation collection to diagnostic services and pioneering research, the organisation is at the frontline of supporting hospital blood and transplant needs across the UK.
During the pandemic, NHSBT launched its Convalescent Plasma Programme. This was a clinical trial to collect donor blood plasma from members of the public who had recovered from Covid-19 in order to help patients who were struggling to develop an immune response.
However, finding eligible donors at scale proved challenging. NHSBT needed a solution to help them scale up their donor selection process quickly and efficiently, and to better identify potential donors with high-grade Covid-19 antibodies.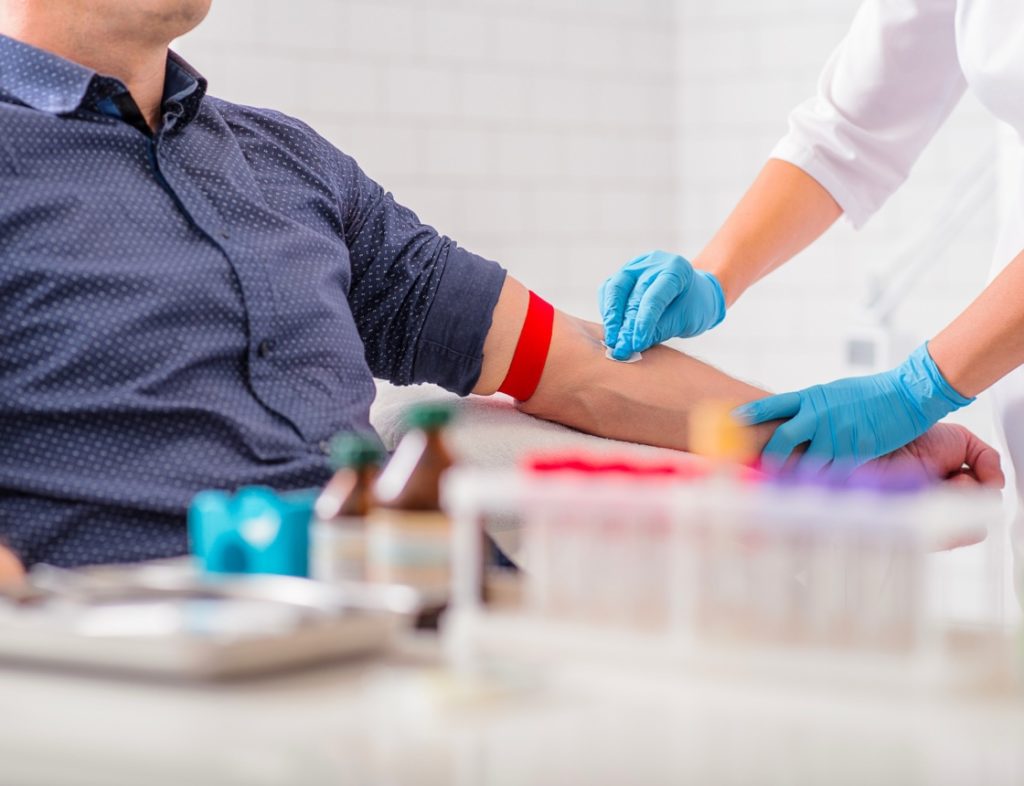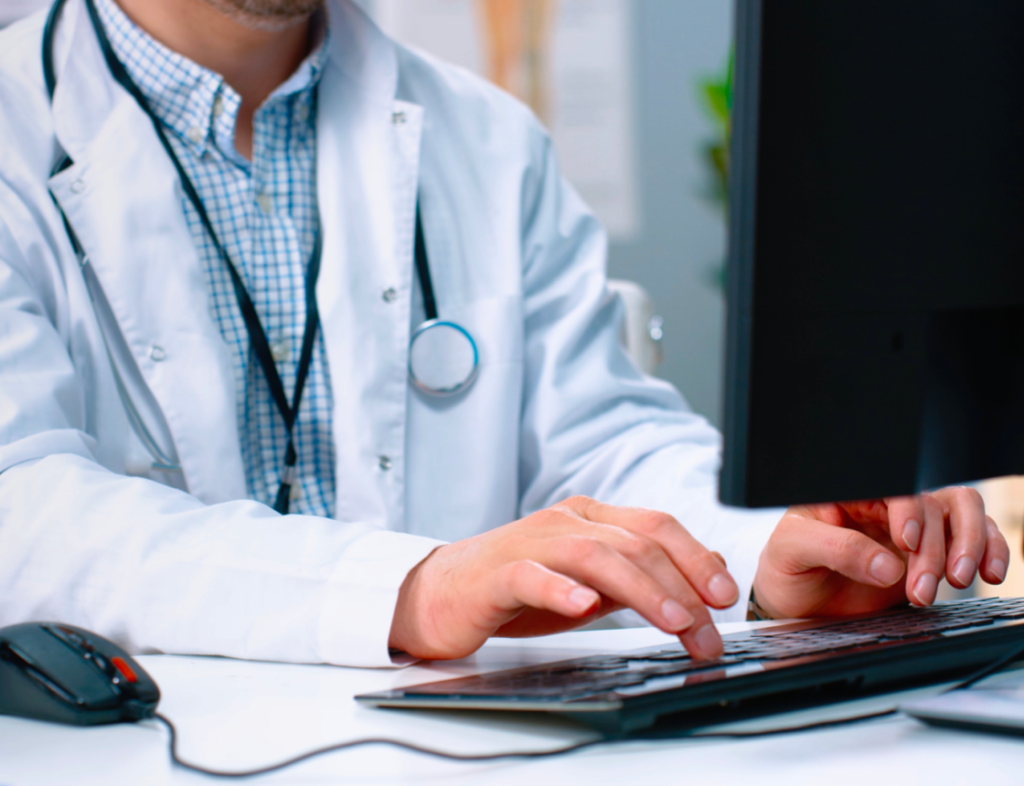 Our approach
NHSBT knew they wanted to automate much of their process of contacting, screening, and securing potential donors. To achieve this, it needed to move away from using a call centre for communications, and implement more efficient screening processes that better identified eligible members of the public without the need to visit a donor centre.
We worked closely with the team at NHSBT to map out their existing service and identify user needs for patients, test providers, labs, and contact centre agent users. As a result, we designed a new end-to-end service to help NHSBT scale up their plasma collection process.
We built new APIs that integrated with participating test providers and laboratories to automate the process, as well as the Gov.UK Notify platform for email, which helps organisations contact their service users.
Our solution was built on the organisation's existing tech stack in a sustainable and easily manageable way, so that NHSBT could continue to support and repurpose it in the future.
"Thank you all for your work on off-session sampling for convalescent plasma. You all have done a great job working as a team, especially considering the really tight timescales … and you have delivered!"
The results
Working with NHSBT, we delivered a service that helped scale and optimise the organisation's plasma donation process for convalescent patients during Covid-19.
This led to a substantial increase in public engagement. It also decreased the amount of ineligible donors progressing to the donation stage, and increased the amount of high titre blood plasma collected.
Increased plasma donor recruitment
Rapid scaling of key Covid-19 services
Upskilled NHSBT team to enable them to build on their service in the future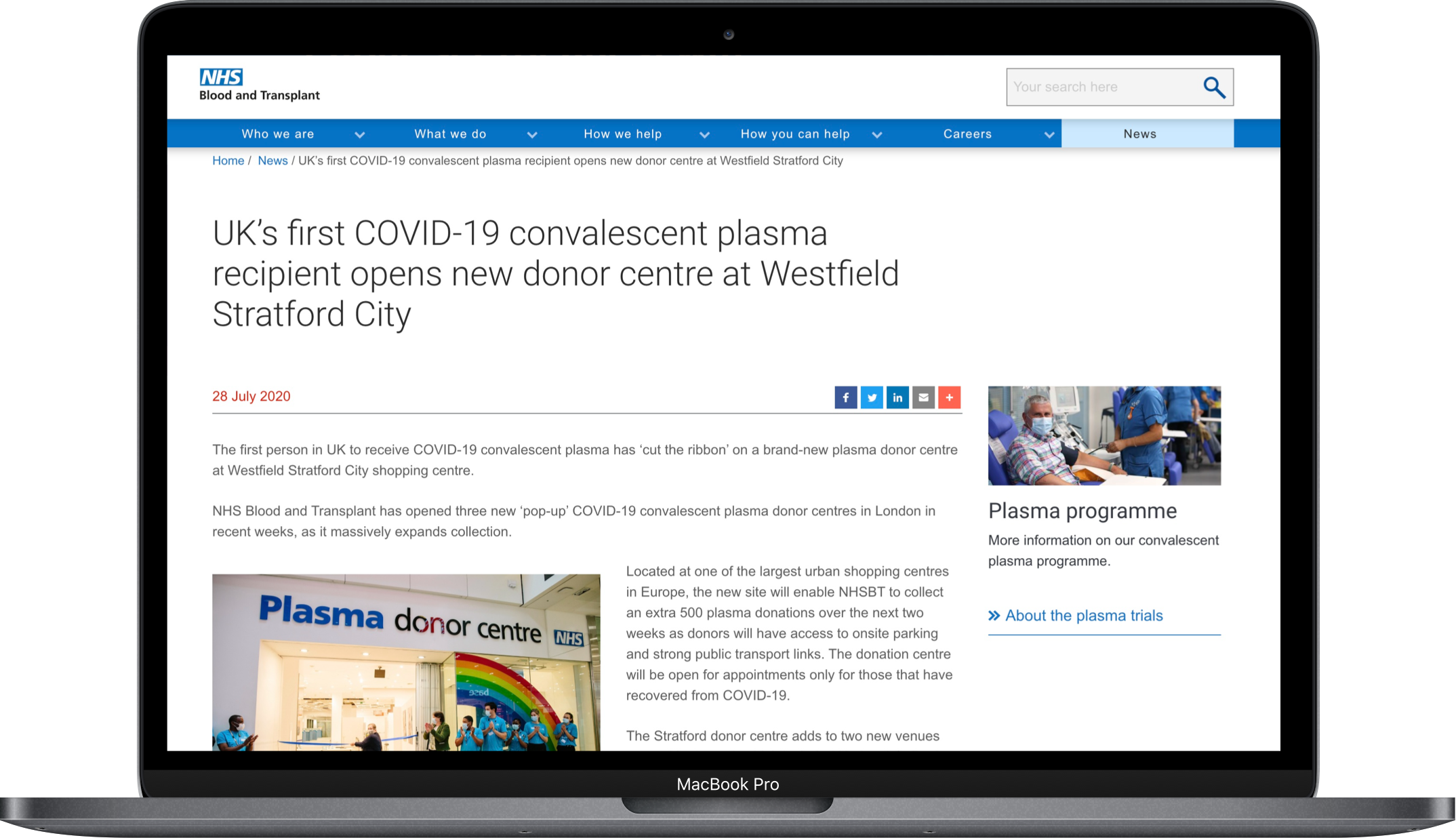 "It works brilliantly! Thanks to all of you for some awesome development that has really given NHSBT a fantastic product and a great legacy for the Convalescent Patient Programme."

Marcus Hinde, Product Owner at NHSBT
The results
Collaborative delivery of a new digital service in accordance with GDS and NHS standards
APIs used to automate service
Launched within 10 weeks
Want to know more? Get in touch!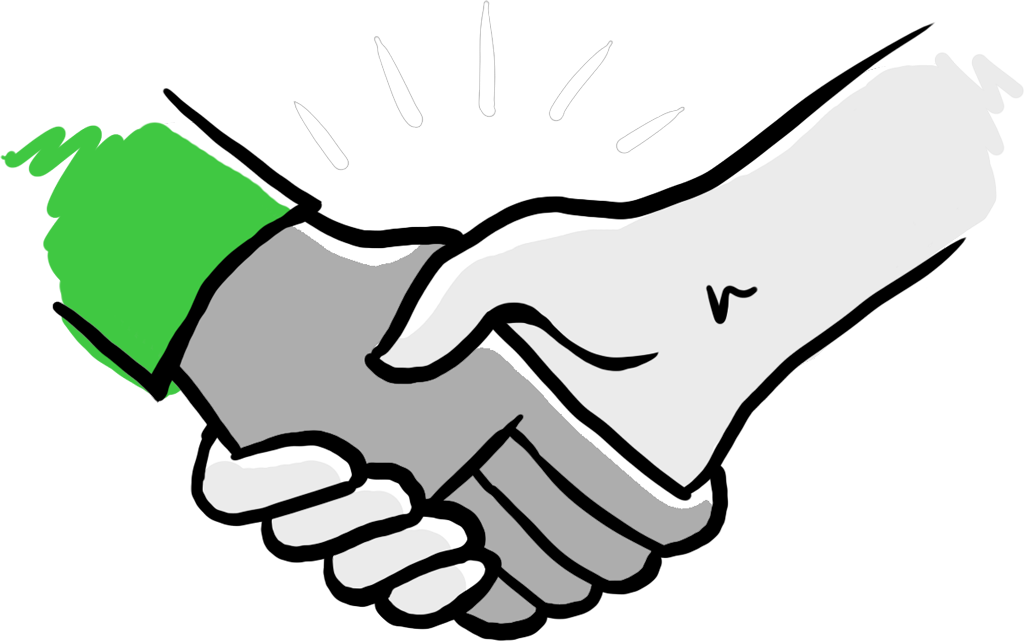 Case studies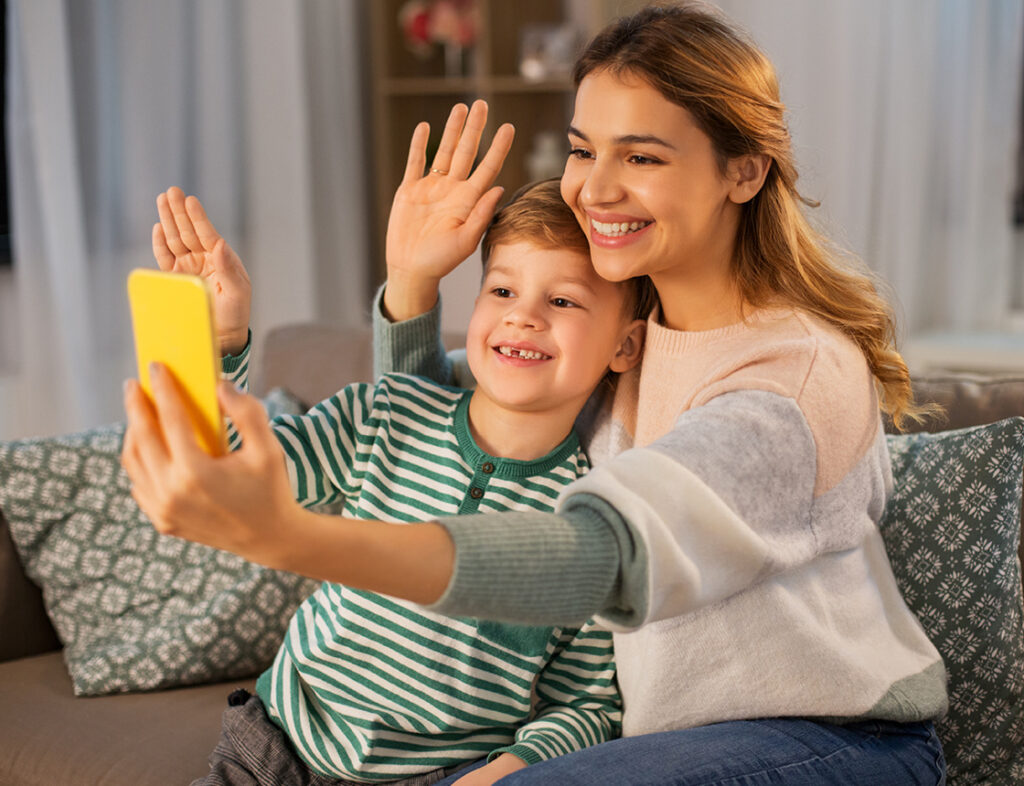 Connecting hospital patients with loved ones during COVID
Made Tech partnered up with Hillingdon, Kettering, and London North West University NHS Hospital Trusts to develop an open source virtual visit service.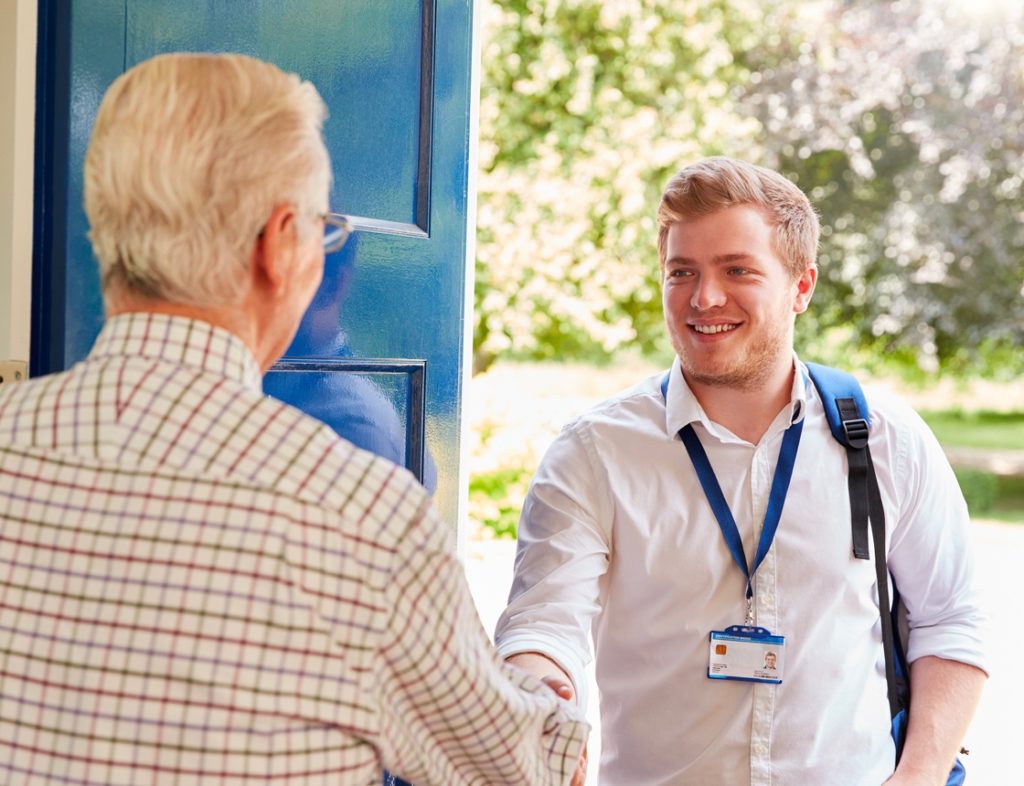 Transforming the adult social care workforce data set
We used user research and frequent release cycles to help Skills for Care transform how they collect workforce data.
View all case studies