Making NHS Gloucestershire's mental health services more accessible to children and young people
Made Tech worked closely with the NHS in Gloucester to digitalise access to over 100 mental health support services.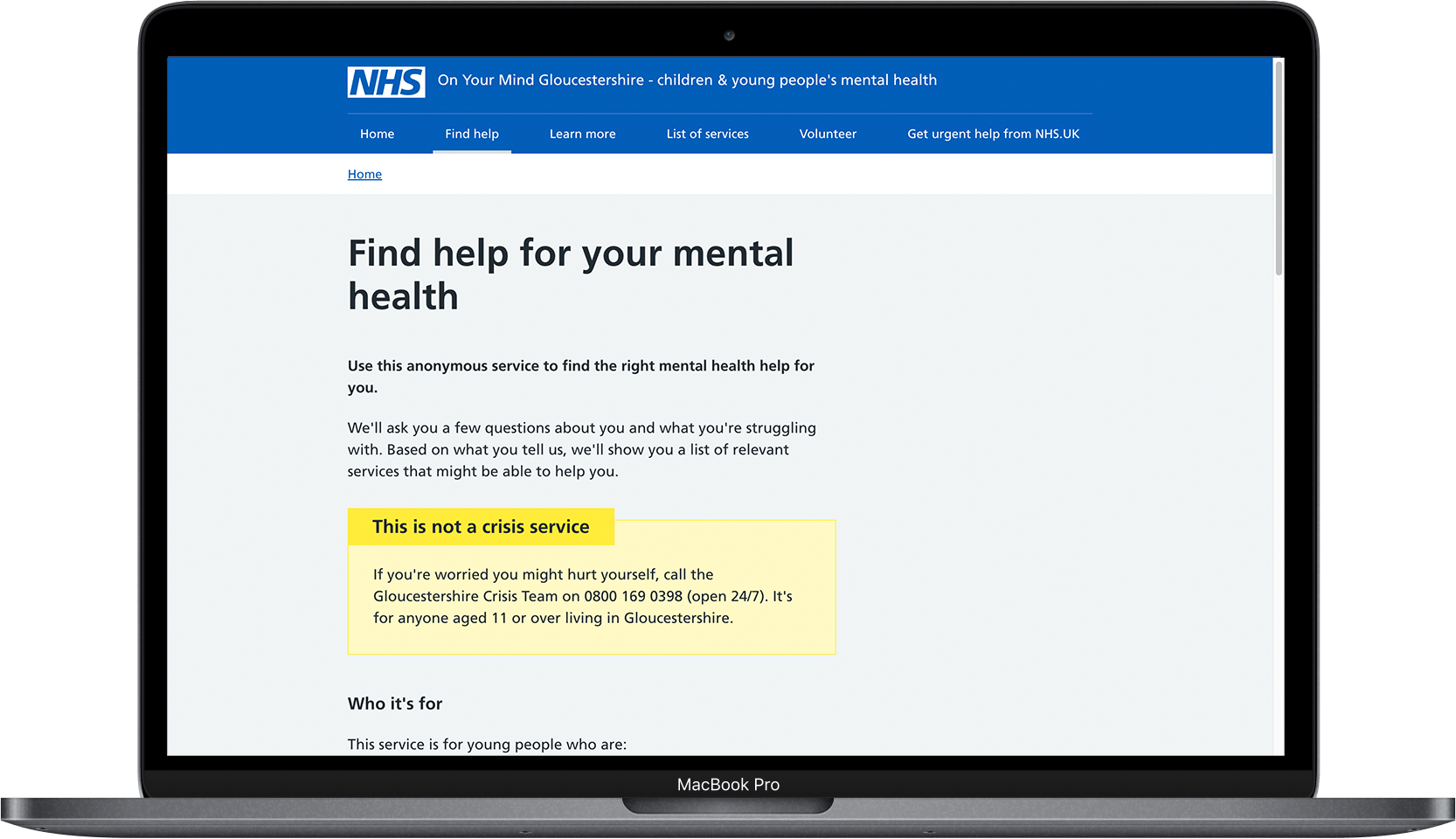 The project
Gloucestershire has a wide range of mental health services for children and young people. We worked with the NHS in Gloucester to digitalise access to these services so people are put in touch with the service they need as quickly and easily as possible.
Collectively, these services help young people with depression, problems with food and eating, self-harm, abuse, violence or anger, and anxiety, among other difficulties. So it's vital that people are directed to the right service as quickly and accurately as possible.
Our approach
User research led by Mace & Menter helped the team map user journeys. Working closely with the NHS in Gloucestershire, we delivered a technical strategy and developed the digital signposting service over an 8-month period. We created a web service and an accessible SMS text messaging service for children and young people to use.
Although the SMS service will likely only be used by a small proportion of users, it was a critical element to implement with accessibility in mind. Some users may not have access to a computer or the internet – or even be prevented from accessing them – to get the support they need. Support for text messaging means the service is available to more people. We harnessed a range of GOV.UK Notify's functionality, not only to send messages to end users, but also handle their replies. You can read more about the development of the SMS service in our blog post deep-dive.
We implemented a new website with a CMS to allow the team to manage content and add new services. We created a system that links to support services based on a series of questions which are easy to understand, and which the user can answer via the web or reply to via text message. We also added useful information about different types of mental health conditions and support available.
We embraced AWS Cloud Services and AWS Managed Services wherever possible, using them for both our hosting, integrations, release, and storage needs. This allowed us to produce a reliable, scalable, and secure service that met our client requirements.
The results
By adopting user-centred ways of working, the team made the information needed to access mental health services easier to find and understand.
The service is secure and resilient, and keeps users' data safe.
It's now simpler and easier for NHS teams to maintain up-to-date information.
Other NHS teams can reuse the software code for other services.
Want to know more? Get in touch!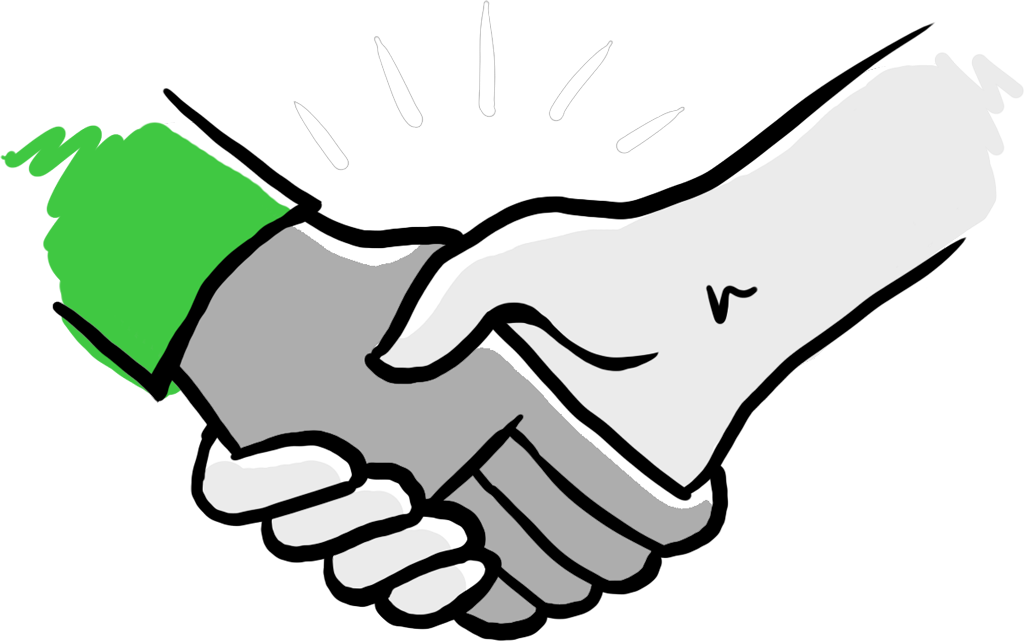 Case studies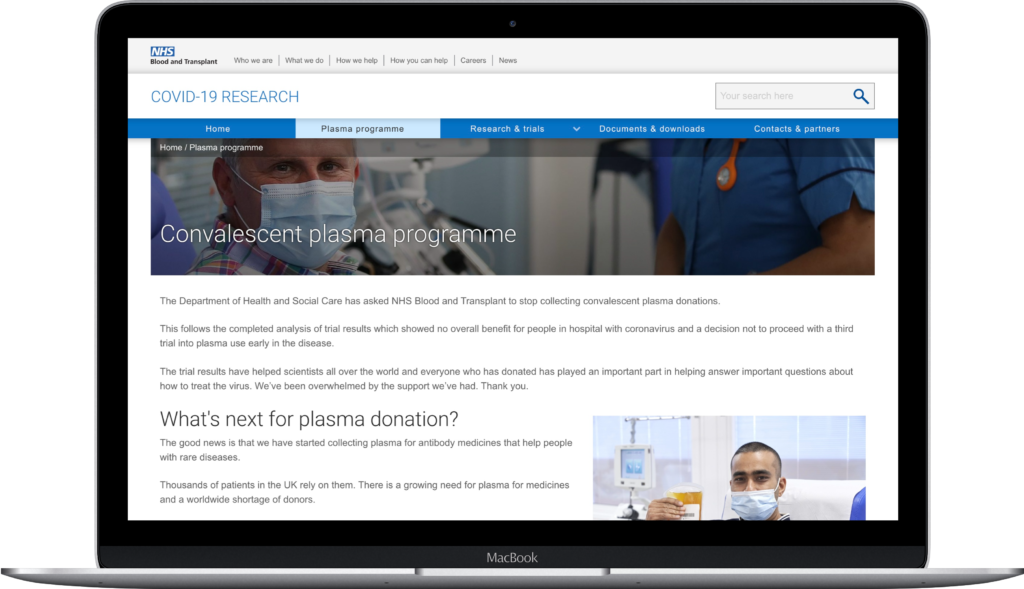 Scaling pioneering research with NHS Blood and Transplant during Covid-19
Using automation to help NHS Blood and Transplant scale up its plasma donation as part of the National "RECOVERY" clinical trial during the Covid-19 pandemic.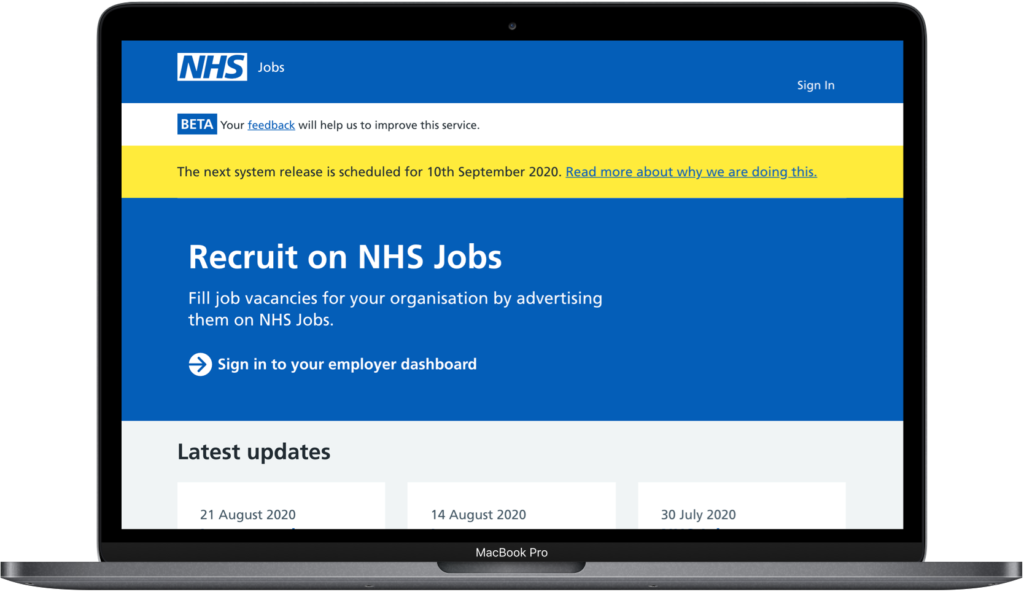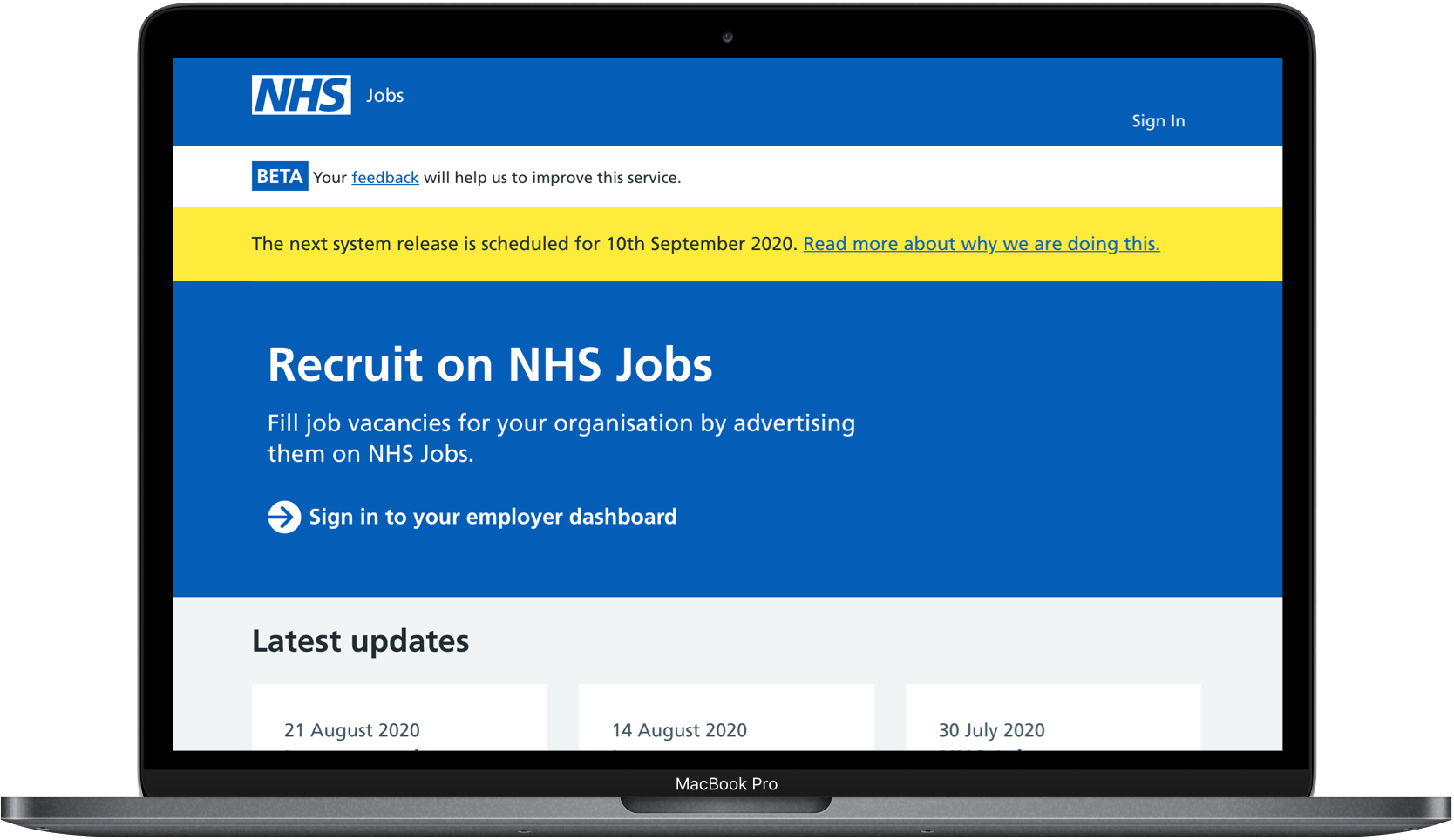 Enabling the NHS to transform its online recruitment service
We are helping the NHS Business Services Authority (BSA) to develop a centralised and GDS compliant NHS Jobs service.
View all case studies