Housing income collection at Hackney Council
A digital service that increased rent collection and freed up case workers to support vulnerable residents.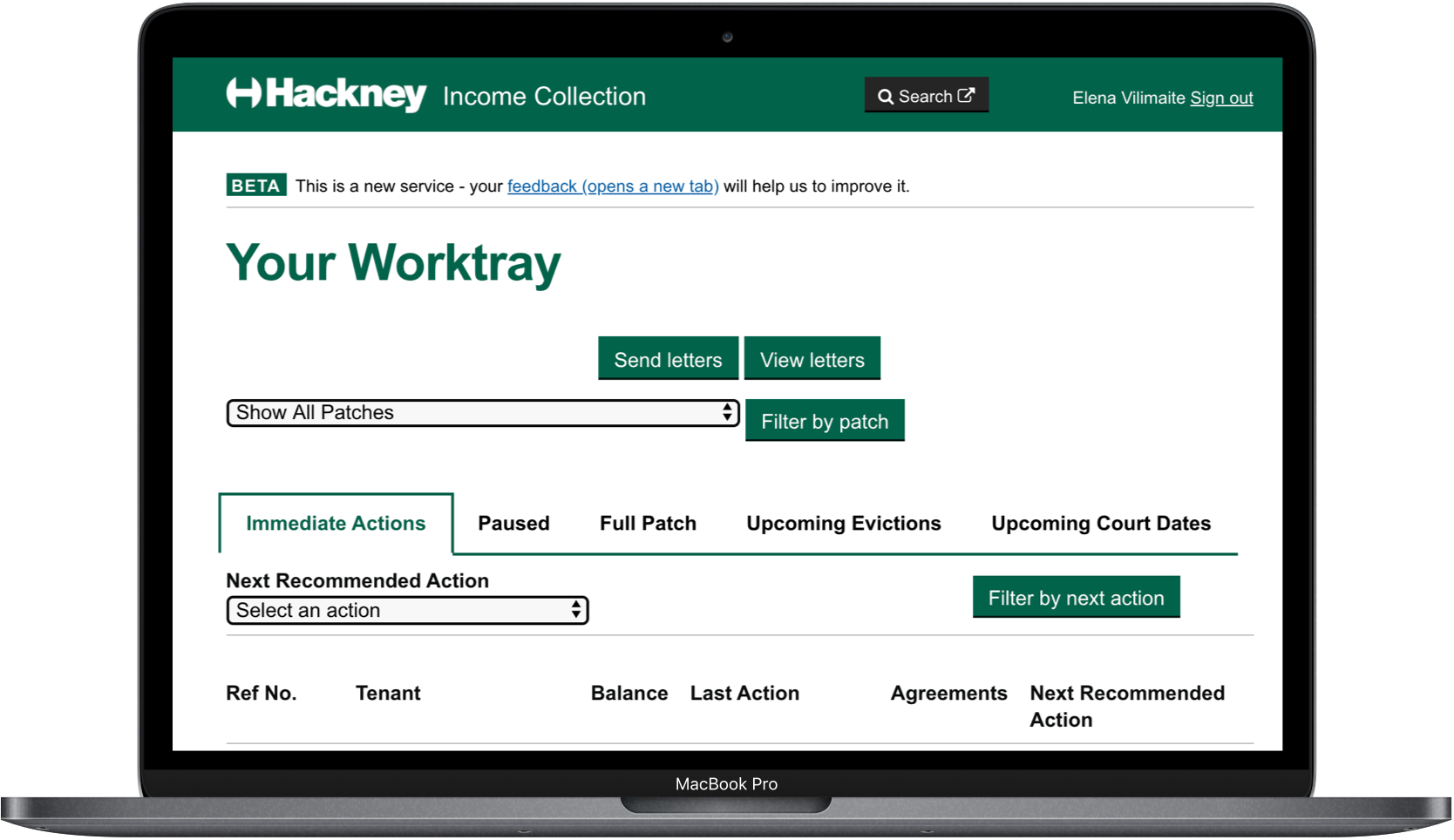 The project
With secure tenant arrears increasing, Hackney Council needed people to pay for their social housing. However, they knew that reclaiming arrears through the courts might cause some people to become homeless. Therefore they wanted a case management service that would help them to collect rent and support vulnerable residents.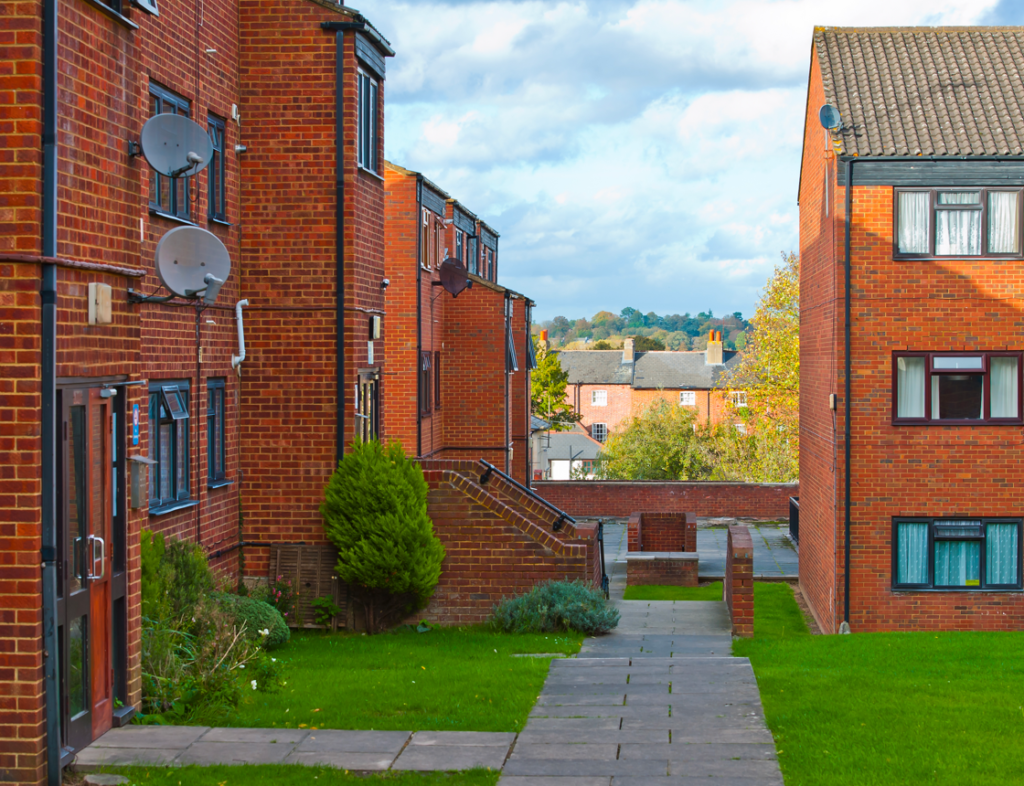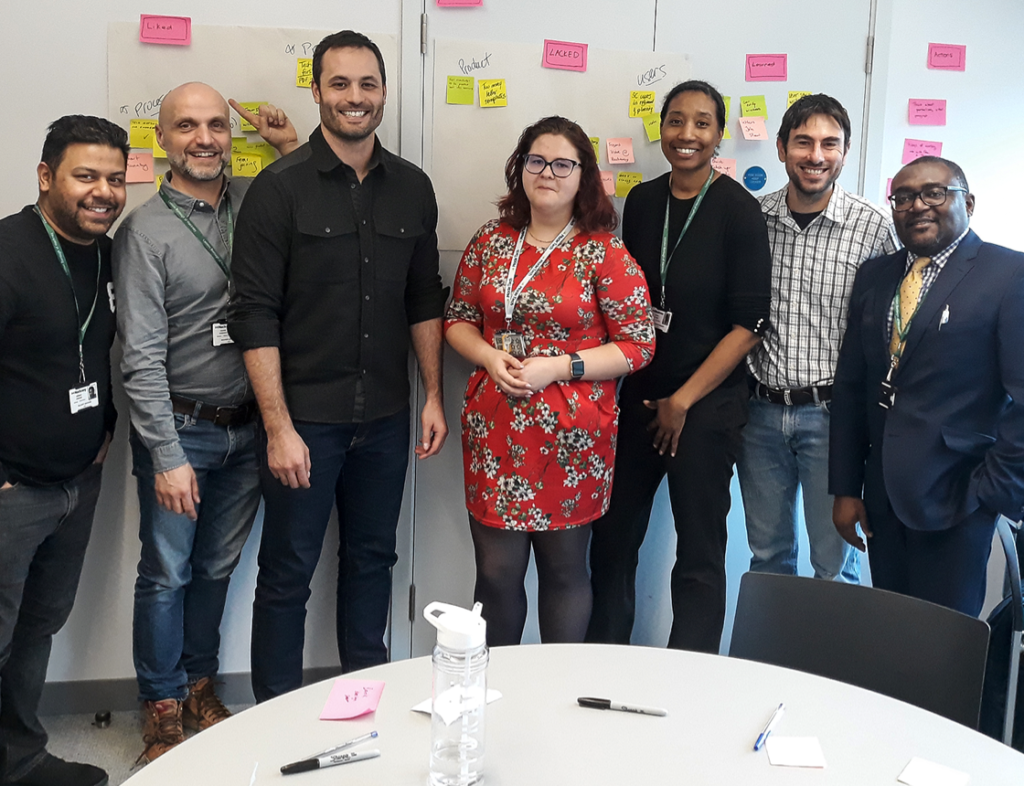 Our approach
Housing staff had no way of prioritising arrears cases as they were relying on legacy technology with clunky workarounds. We realised that, if we could help them to prioritise, they could act fast and collect rent arrears without the case going to court. Therefore, we undertook a quick alpha to look at existing data and prioritise arrears cases.
We created a custom algorithm for prioritising cases, so case workers could help struggling tenants. We also enabled the team to adopt GitHub as a way of publicising their open source code and introduced Ruby on Rails as a new, easily supported web application framework. Finally, we integrated with the Gov Notify messaging platform, which freed up housing staff's time by automating texts, letters and email notifications.
"Made Tech has met and exceeded all the standards we set for a technology supplier. Myself and my team are really happy with the work they have done."
The results
As a result of the digital service we delivered, Hackney Council's housing department was able to reduce the 5 minutes it would take to produce a 'Stage 2' letter to 0 minutes with automation. With over 12,000 letters being sent out per year, that means this process saves the department 1,000 hours each year.
The automation it introduced freed up case workers' time so they could spend more of it helping the vulnerable. In terms of technology, the digital service was built so the customer-facing front-end of the application was separated from the data and business logic through a series of reusable APIs.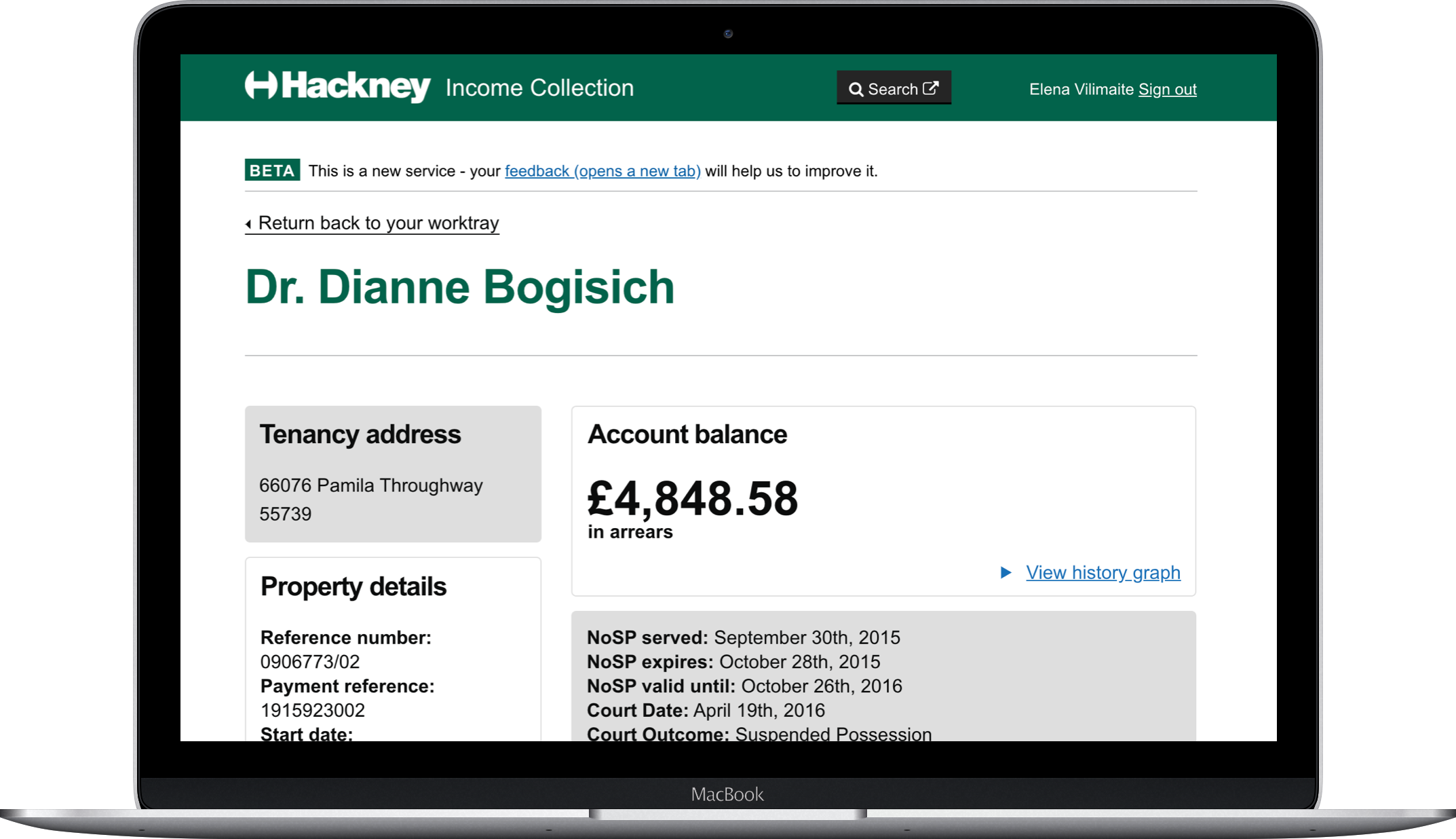 The results
Reduced process inefficiency from 5 to 0 minutes
1,000 hours freed up to help vulnerable residents
Project now in its fourth development phase
GitHub and Ruby on Rails introduced
Integration with the Gov Notify platform
Custom algorithm for case prioritisation
Want to know more? Get in touch!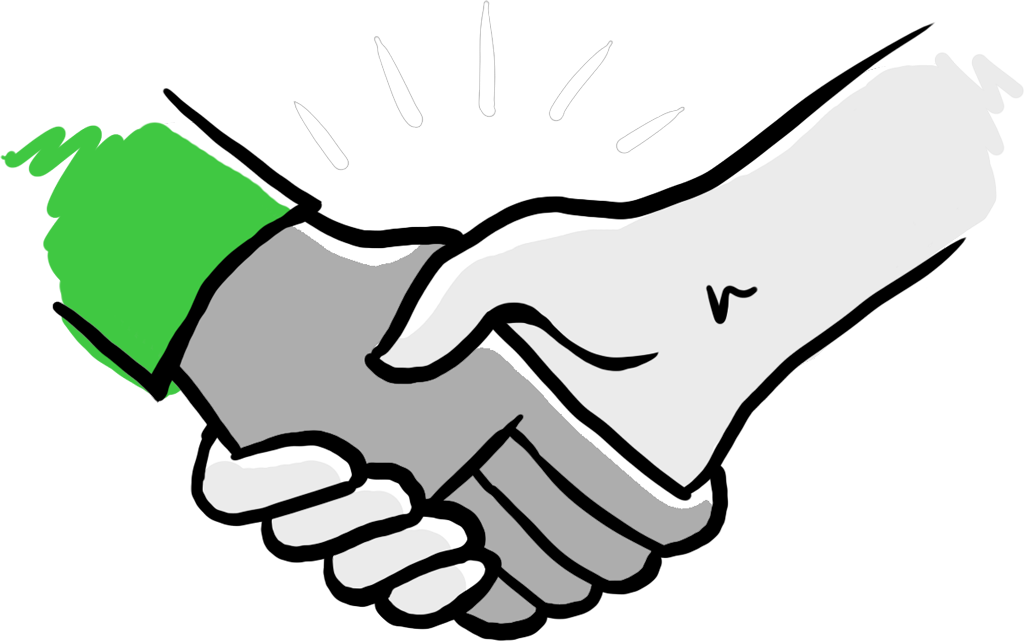 Case studies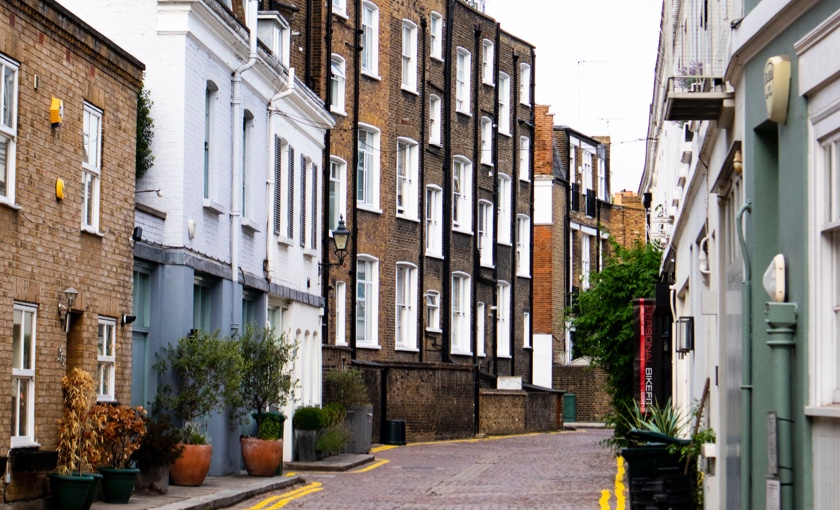 Housing needs modernisation at Hackney Council
We're helping Hackney Council to investigate and improve a range of housing needs services for staff and residents.
Data infrastructure transformation for Hackney Council
We helped Hackney Council to move its critical housing data from a legacy vendor to a cloud-enabled infrastructure.
View all case studies